Our Leon has never been to Whitby, so on his birthday we arranged to pick him up from home and with Dave to assist we thought we would take him to this amazing town. But on a sunny Sunday it is always going to be busy so there is only one real way to visit Whitby - by boat, or more specifically, by kayak, no traffic problems for us.
We drove down to Boggle Hole, near Robin Hoods Bay and made the journey along the coast to Whitby. Fiona and her friend Claire had decided on a gentle paddle around the bay as time was tight for them.
And into Whitby we went.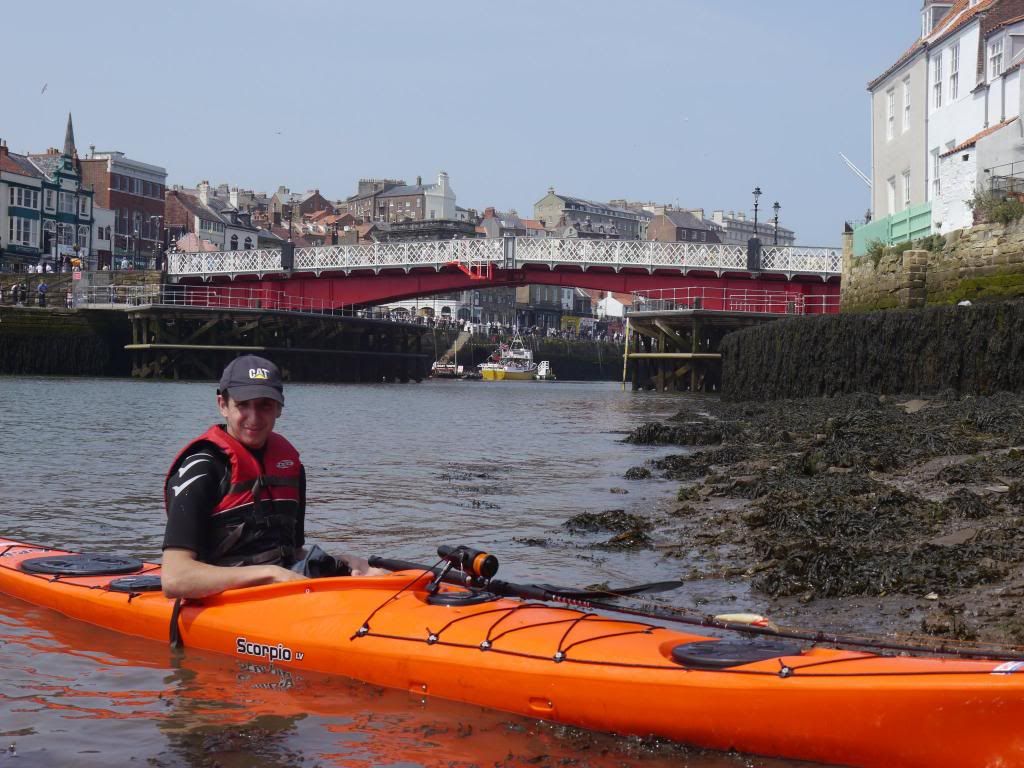 After a spot of lunch and a visit to Whitby Angling Supplies we set off to find a few fish..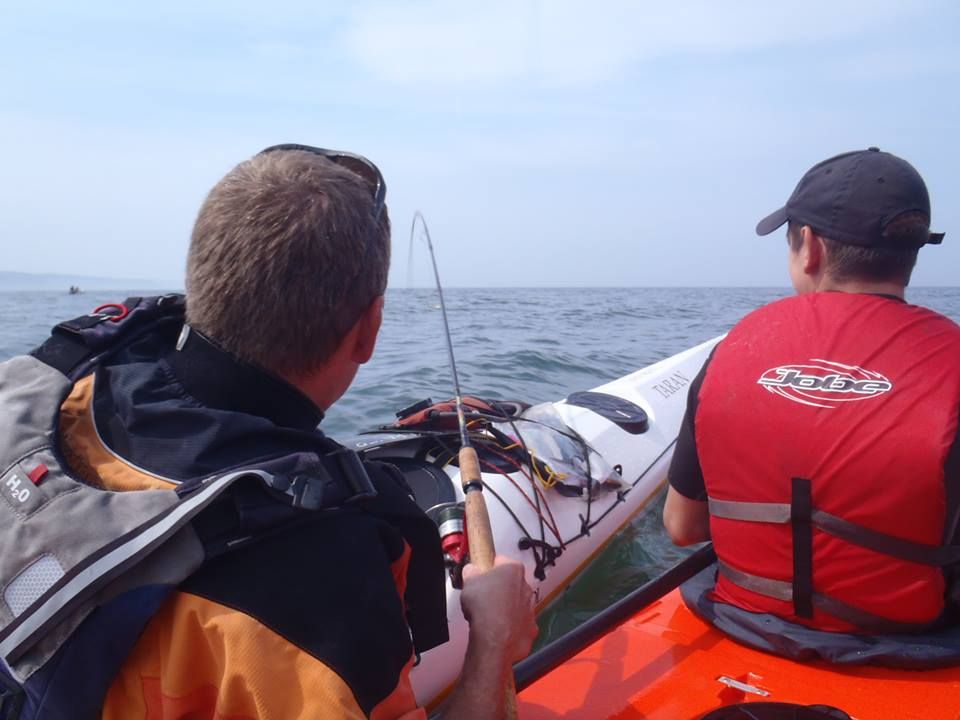 Before then carrying on to Sandsend..
What a cracking day and Leon's smile says it all, that will be fish for tea then.