On Saturday the 30th June I was fortunate enough to be invited to assist Kim Bull with the launch the of new Introductory Safe Canoe and Kayak Fishing module at the Runswick Bay Summer Festival hosted by 1st Wet and Wild Ltd and Whitby Sea Anglers. Kim Bull is a BCU Level 5 Sea Kayak and Open Canoe Coach. Kim provides coaching and training for people who really want to excel in open canoe, sea kayak and inland kayak.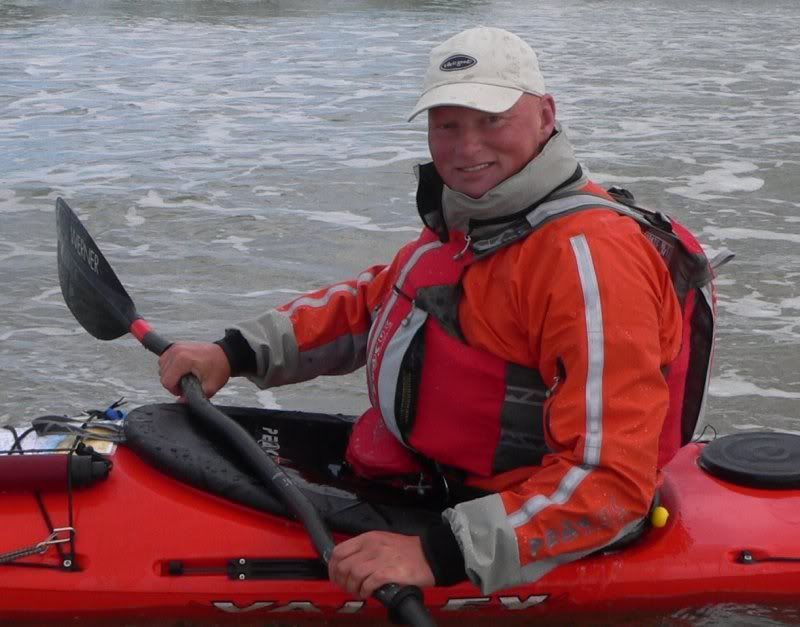 .
The course aims to introduce the participant to fundamental skills and key safety considerations when fishing and to provide further information of other training and courses available. To be asked to coach as Kims assistant is a great honour but left me feeling quite apprehensive. These feeling of anxiety soon diminished as the day progressed.
Attendees included our AndyM, Nigel, Dave C, Sam, Mark, Mike and John. Some of the lads such as Andy are experienced kayak anglers and others such as Sam and Mike had never paddled before. The morning included much swapping of ideas and discussions regarding boats, safety gear and other essential equipment.
Before moving onto fundamentals skills such as forward paddling and turning your kayak. Within no time everyone was making progress and paddling a lot more efficiently. After a spot of lunch on the lovely sands in front of the 1st Wet & Wild event shelter we moved onto the skills and methods used to anchor your kayak safely. After some learning on the beach the lads went out and had a go themselves. The practical application of drogues was also discussed and again implemented out on the water.
Time was then spent on confidence skills and of course the all important rescues. With some excellent coaching from Kim all the lads were refining their skills in the rescuing of themselves and of others in no time.
The final session included the foundation skills required to plan and implement a safe and pleasant fishing trip. Resources available to get accurate weather and tidal predictions were discussed as was tidal planning and navigation skills. Our students all agreed they could now appreciate the changeable environment they are fishing in and the effect conditions will have on them. The lads where then made aware on how they could develop the fundamental skills they had obtained from the day and other resources and courses available to them.
What can I say? A really, really successful and rewarding day for all those involved. Kim and myself are very keen to offer the course to all of the new kayak anglers venturing into this wonderful sport, as well as to all those who have been angling for a while but have yet to take up some kind of training or even for those who wish to have a refresher. Those guys that undertook this training will be some of the first in the UK to receive the new BCU certification and well done to you all.
Kim can be contacted directly from his website which is an excellent paddling resourse in its own right - http://kimbull.co.uk/ or you can contact me direct on here or the other forums to book your place on the next great day of fun and learning :) Thanks to good friend George (Spud) for the great photos. If anyone wishes to add more photos from the day please do feel free to do so below :)