We put in last Sunday at North Bay, Scarborough. forecast was for winds to build from a south easterly direction to force 4 or 5 with accompanying swell to raise to 5'.
Five of us broke through the smallish breakers in North Bay and headed north, first towards Cloughton, then on to Hayburn Wyke. The sun even came out for a while making it a beautiful winters afternoon on the water but the black clouds were always on the horizon.
We carried on under Stainton Dale, with over an hours worth of ebb left and at least three hours of daylight we were in no hurry to turn around.
With no warning the easterly breeze picked up, a constant breeze, not gusting, just constant and slowly increasing in strength. We were now well down Stainton Dale with no get outs and the sea was building, we chose to turn around and head back to Scarborough.
Within no time the sea had built up and huge swells were now peaking and breaking, the two Scarborough lads took off in front, I stuck with Fi who was tiring and Dave stayed beside us. It was soon clear we were not going to make good headway and landing back at Scarborough just wasn't going to happen. The tide had not yet started flooding and probably a good thing with the opposing winds. I said to Dave, "we've got to get off at Hayburn Wyke". He agreed.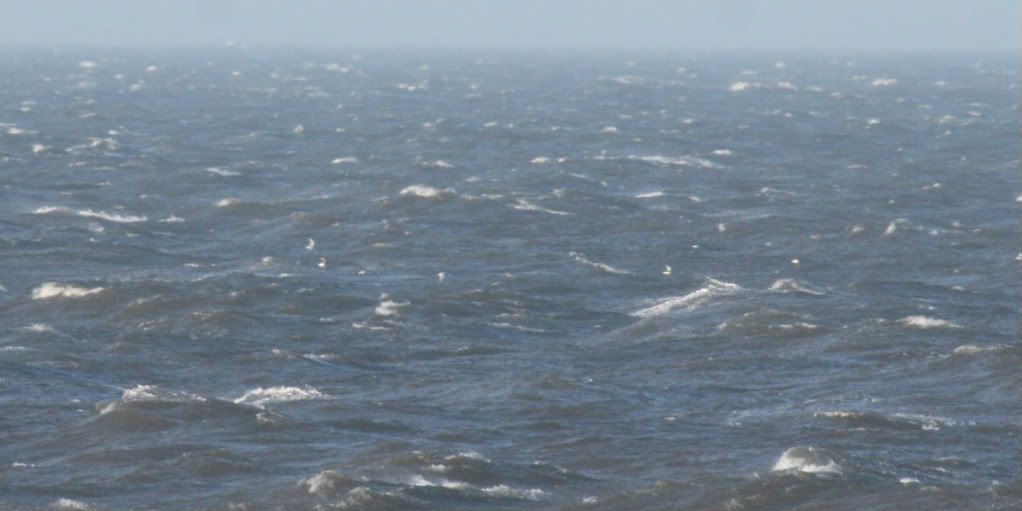 Progress was slow and the closer we got to Hayburn Wyke the bigger the swells got, some breaking quite substantially over the shallower ground. We saw the Scarborough lads heading into the Wyke, at least they were still both in boats. Dave was ahead slightly and went for a landing, I briefed Fi and stayed as close as I could. The rest of the guys had got in and with dignity in tacked mostly. I gave Fi instructions to 'back paddle' as the huge waves hit, she did good. Eventually we hit the surf zone, I was picked up and surfed in before turning side on and ungracefully bongo sliding the remaining twenty yards or so into the huge boulder gardens that make up the Wyke. I looked back, Fi was out of her boat but holding onto it, she was flushed out on the next wave and she grabbed my outreached paddle. We were all safe.
The next hour and a half saw us hauling out boats up through the woods of the Wyke and to the pub car park, it kept us warm.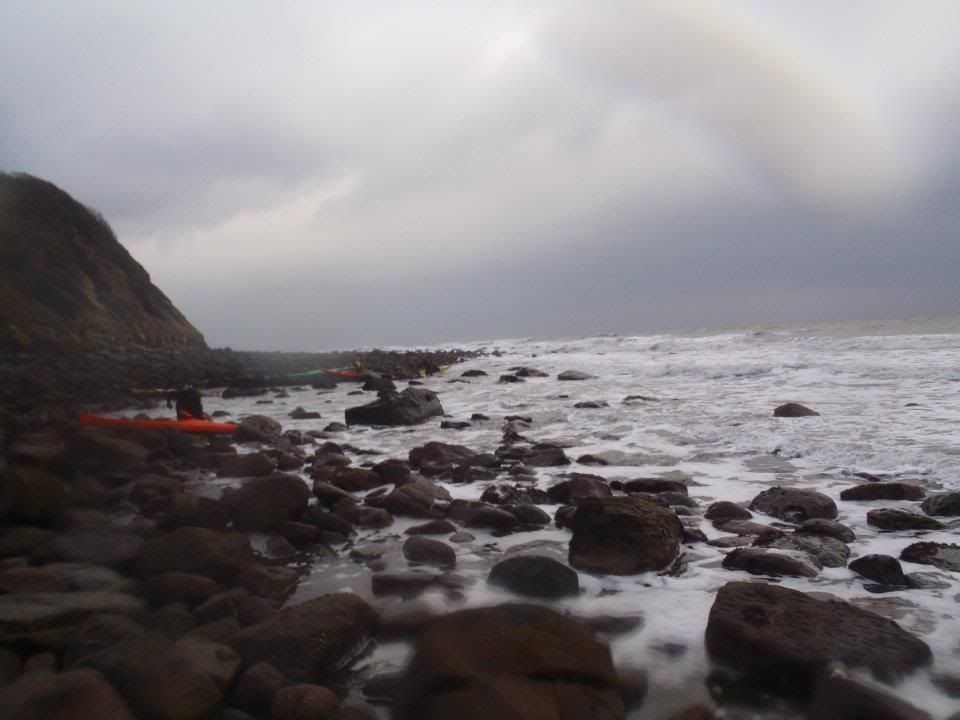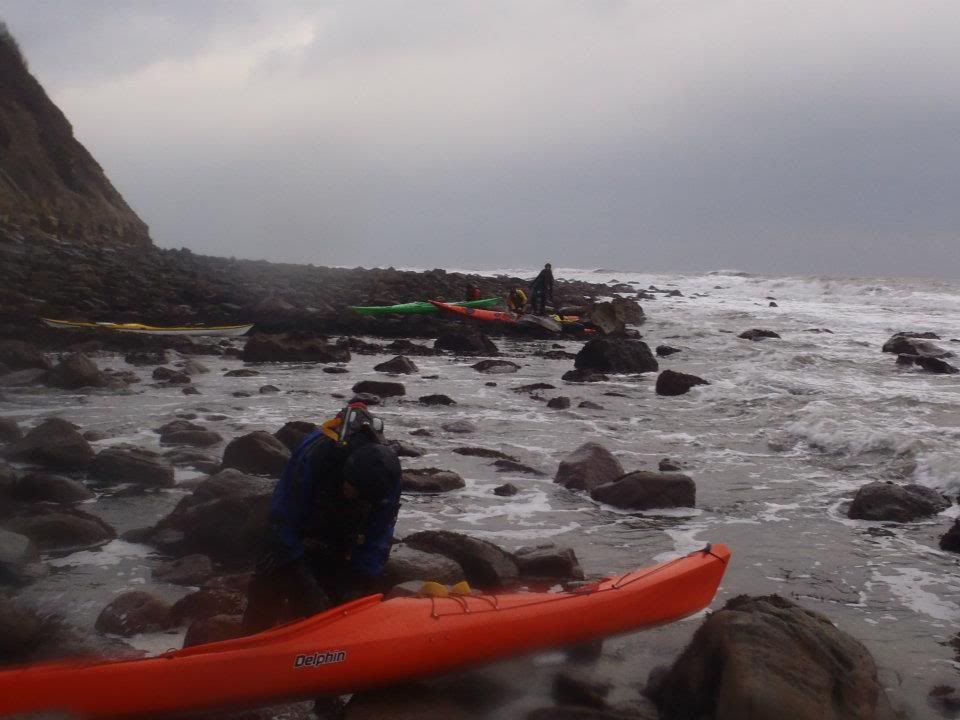 In summery, lots of mistakes but on the plus side lots done correctly too. I'm not going to go into details, anyone who reads this will have their own opinions. I've been through it in my head lots of times and even Dave wrote a list which was very useful. A useful incident that got us thinking, evaluating and most importantly got us thinking about complacency.
The beer afterwards did half taste good though.