Put in above the city of Hull on the river of the same name. Headed down through the industrial heartland, not a pleasant place. Broke out of the river into the Humber and headed east down towards the docks. Progress was rapid in the ebbing tide. Past the P&O Ferries and Saltend Jetty, making progress to the sleepy village of Paull were I aggressed.
A bit of a poor video I put together of the journey..
The following day I jumped back on at Paull and continued down a glassy Humber.
Spurn eventually comes into view
Around the turbulent Head..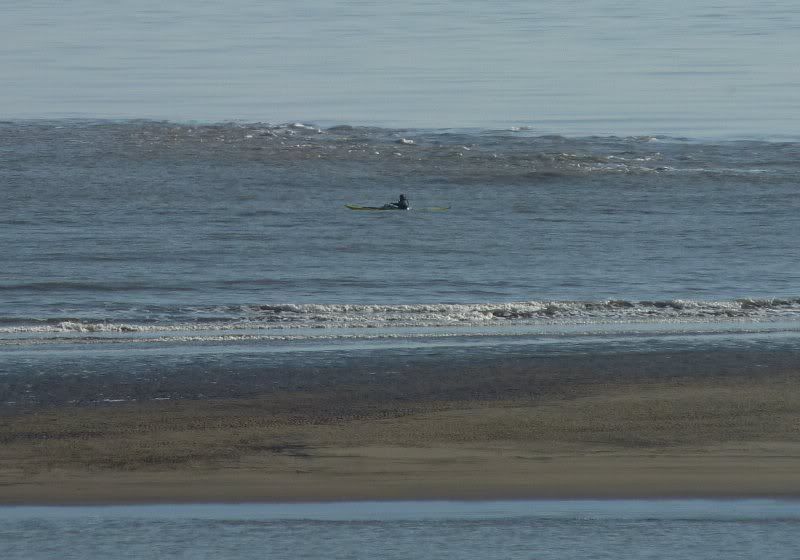 ..and back up the promontory on the seaward side
Before landing at the small seaside hamlet of Kilnsea
30 nautical miles covered, average speed of 7knots and a top speed of 8.2knots with tidal assist, not a taxing trip but pleasant enough and there for the doing.
Thanks to the lovely Fi for taking photos and being my land support :-)