Feeling rather under the weather - man flu - and a 7 occasional 8 forecast it would have been very easy to stay at home but I wanted to have a run in this boat.
The tidal river looked like the sensible option, so after downing more pills it was onto the water at Weel Bridge Beverley. Ipod on and up the river I shot. Any feelings of instability soon dispersed and the boat handled lovely, for the majority of the journey the rudder was simply not necessary leaving the boat to handle through simple strokes and edging. Quick? Yes very, but then that is what its built for.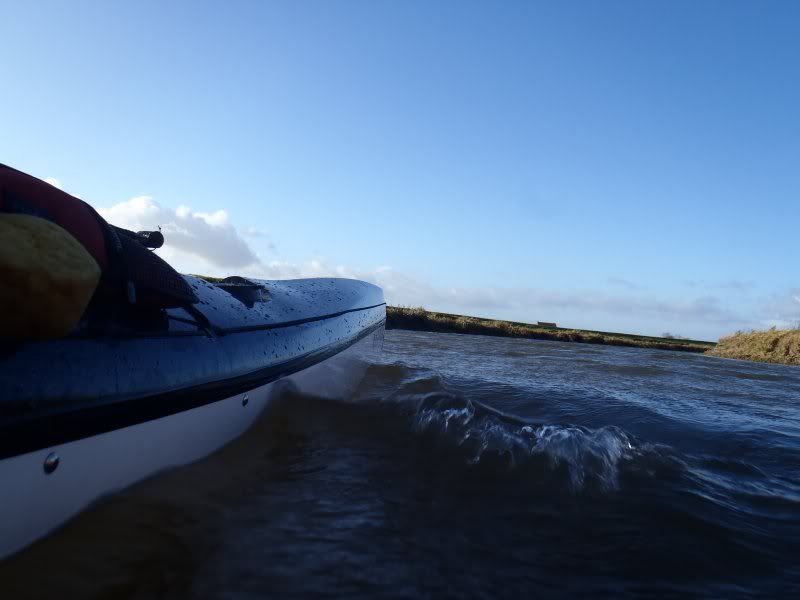 As the sun disappeared over the horizon the temperature plummeted, a quick stop and within seconds the wind chill painfully bit into my hands. Back onto the water and a sprint for the finish, a total distance of 28km, 14Nm for the afternoon.
Now I've familiarized myself with the boat I'm keen to get onto some more challenging water, but not until I've got rid of this blasted man flu.