Had the pleasure of paddling with Fi recently as she tried out the new Delphin from P&H. With a force 5 to 6 forecast it was decided to launch and paddle the lower Esk, from harbour mouth to Ruswarp and back.
Salmon were leaping along most of the upper reaches and as the tide flooded the river bed started to fizz releasing the pockets of air trapped within.
A quick play around the viaduct and then back down to the town. Get the feeling Fi liked the boat, it did seem to be affected by side winds but most definately a great alternative to a longer kayak for those shorter play sessions, not sure it will take the place of her Scorpio LV though.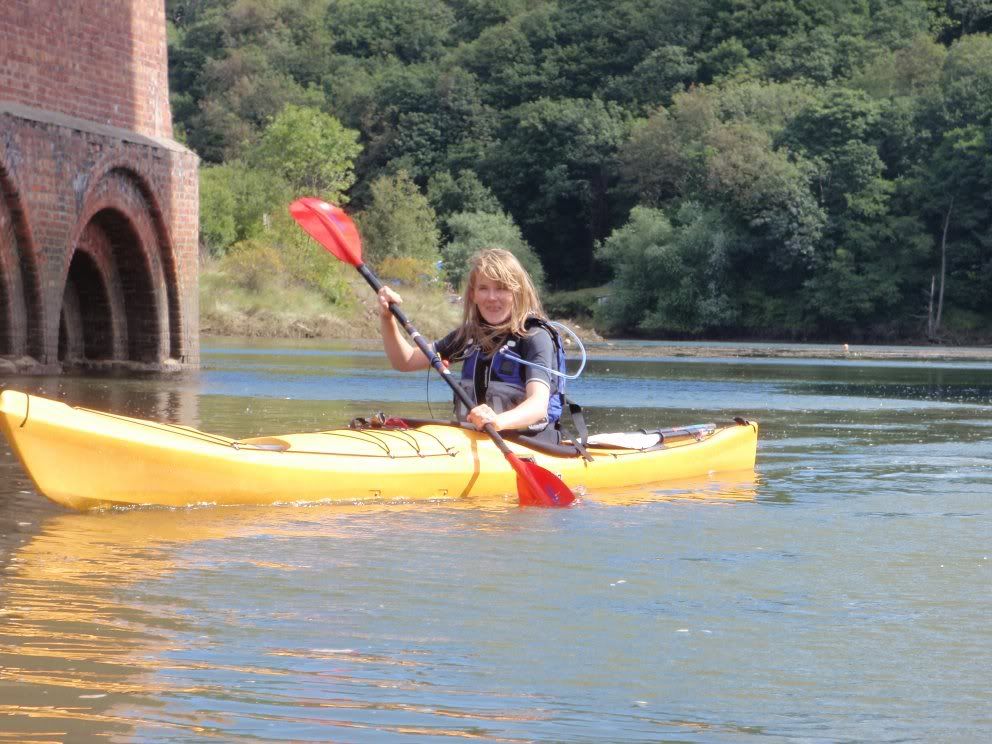 As the seas settled it was then onto Robin Hoods Bay, this time Fi launched in her Scorpio...
A quick paddle under Ravenscar cliffs and on dropping a firetail lure Fi was into her first ever fish off a kayak, a nice pollock of about 4lbs. Second drop had us hooked to a right monster which would have easily gone 9lb but unfortunately it managed to spit the hook at the side of the kayaks.
Back into the bay, the northerly wind had blown up making conditions a little uncomfortable.
Once well into the shelter of the bay conditions got much more pleasant, last of the summer sunshine..
A quick landing onto Robin Hoods Bay beach and you would have been excused in thinking it was a mid summers day. The chip shop was a welcome sight...