I got a call from Rod at Wet & Wild in Hull a few days ago. He had been approached by the Humber Harbour Master that a couple of inexperienced paddlers doing a sponsored trip from Liverpool were looking at coming down the river in a day or so. They were looking for a couple of kayakers to guide them down the notoriously dodgy bit of water.
Well I jumped at the chance as I had not done the top end of the river and the following day found a few of us up at Goole ready to escort the lads down the river.
A good bit of tidal planning saw us jump on the river just before slack at Goole docks and within no time we were making quick progress down the river.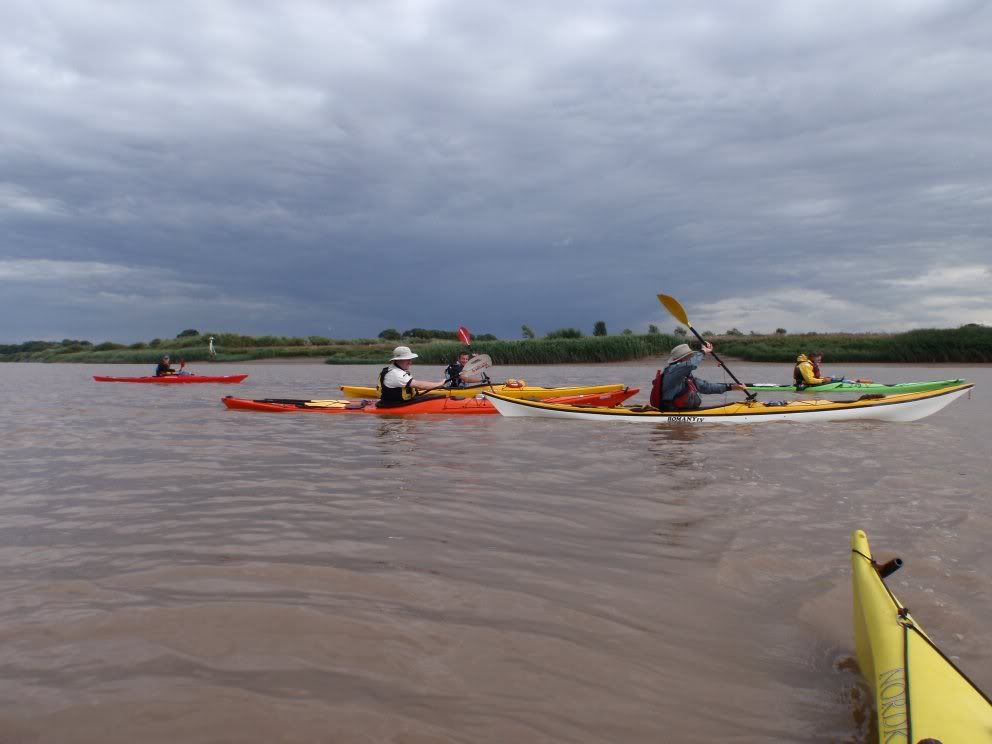 With a very handy NW breeze on our backs we were stonking down the river, 9.4mph at one point.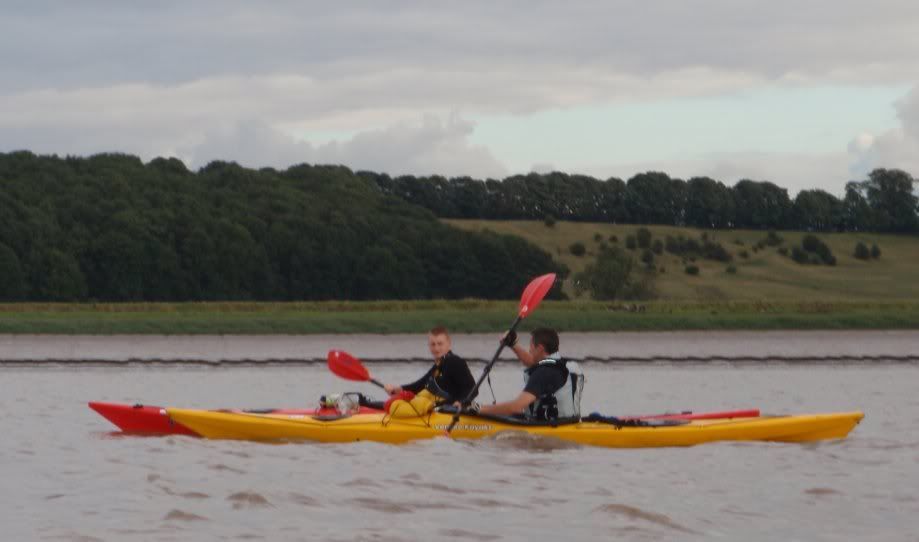 Within no time the Humber bridge came within view.
We were down to the bridge in about two and a half hours a distance of just over 20 miles. The lads were greatful for the company, the Humber isn't the prettiest place to paddle but it certainly does have its qualities.