Today I was privalaged to take control of a Raft Building Day with young pupils from Westborough High School in Dewsbury.The day again took place on the watersports lake at Kelsey Gardens.
It started with an introduction to rafts and raft building and then a safety briefing before the students went off to design a raft given the available materials that they had available to them.
With a little guided discovery they were soon on the path to producing a reasonable floating platform.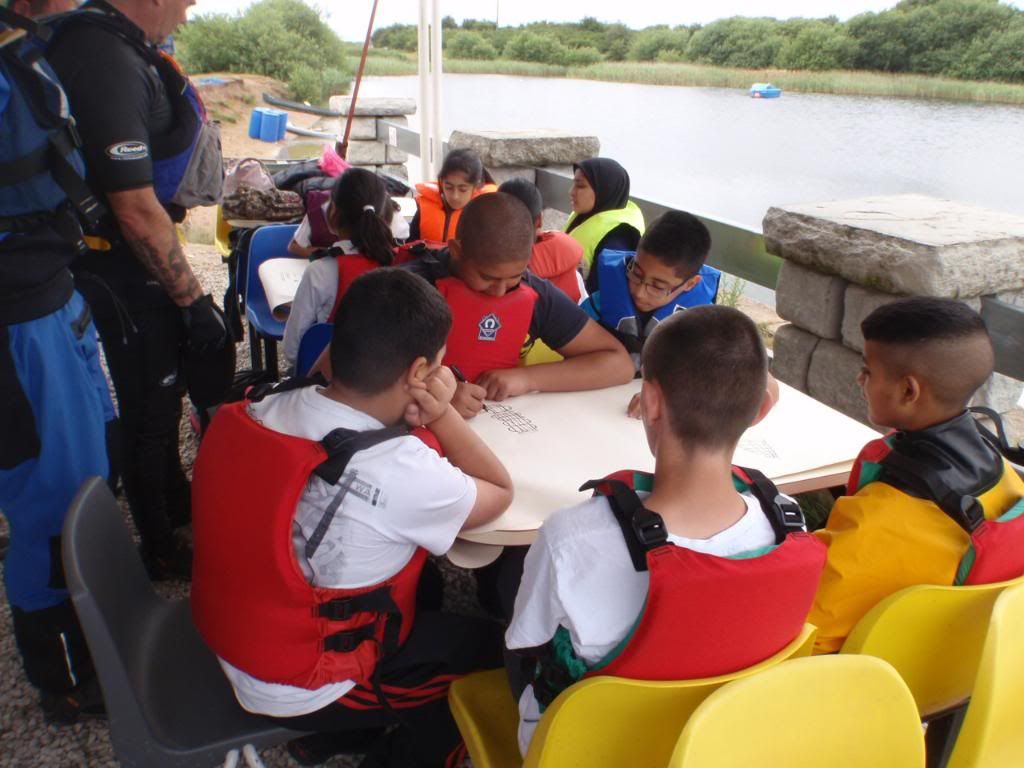 After another quick lesson on knot tieing the boys and girls were down to the waters edge and given the opportunity to construct their own rafts. But someone had tied all the barrels out in the middle of the lake, oh how inconvenient, only thing to do is go and retrieve them in the open boats - after a little tuition on how to hold a paddle.
Down to the construction of rafts...
The girls were soon making very good progress
And the boys were doing a very good job too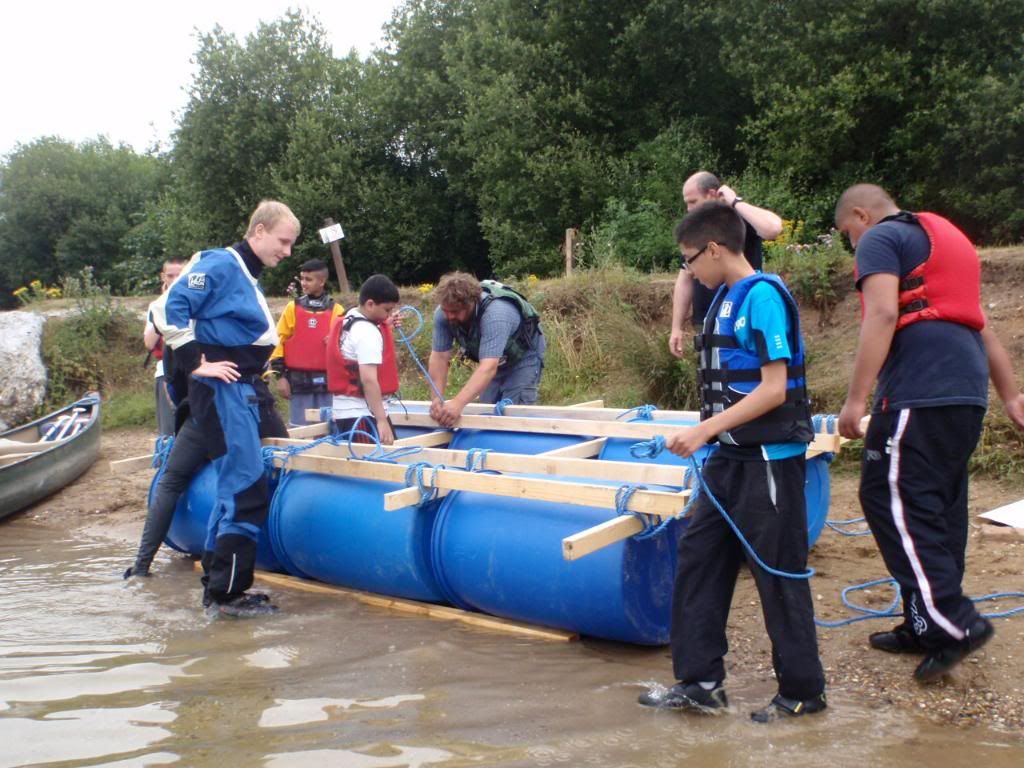 Both teams were well impressed with their boats
After lunch it was time to launch the craft and the rest of the day was spent having fun on the water.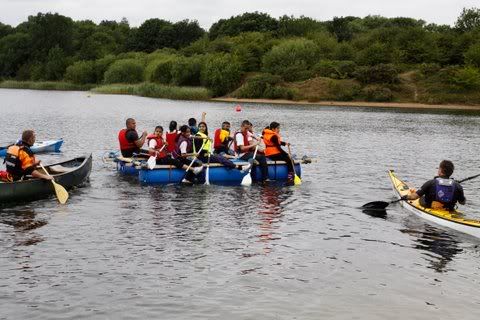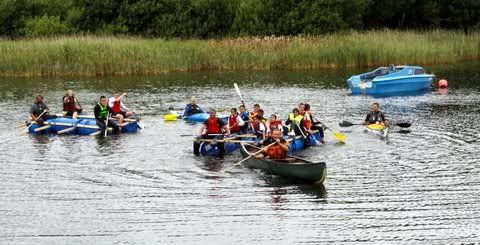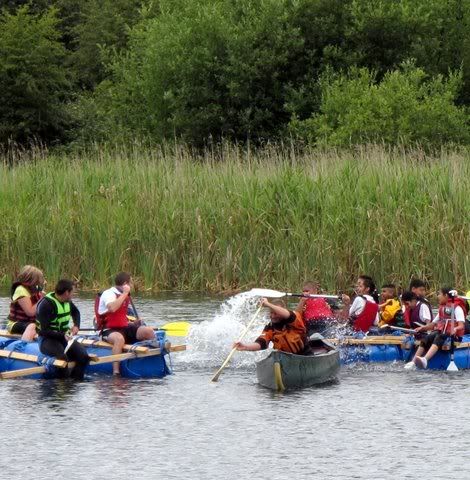 A wonderful day enjoyed by all.