Weather was looking just a little borderline yesterday with fairly strong SW to W winds, forecast was for 4 occasionally 5, dropping to 3 later. We surmised that if we tucked right in under the North Yorkshire cliffs we would be able to achieve a nice A to B journey sheltered from the worst of the weather.
An afternoon launch from Robin Hoods Bay putting in at Boggle Hole was decided the best option to take advantage of the last few hours of the flood and hopefully find the blow dropping away. Our destination was Scarborough North Bay, a distance of just over 10Nm.
The wind was whipping over the trees and out into the bay. We hand railed it right around the bay towards Ravenscar cliffs, it soon became apparent that the wind was funnelling through the bay and so a close break in around the corner would be necessary to prevent being pushed out to sea.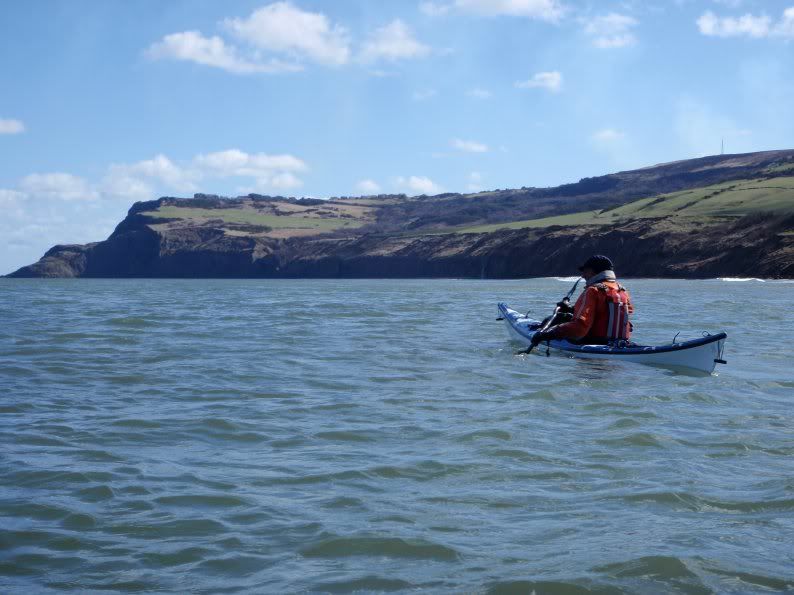 The small wavelets soon began building into surf able waves. We rounded the corner expecting shelter but found the wind was somehow cycloning around the huge cliffs buffeting us with unpredictable gusts that whipped the water off the surface and into huge spray columns raising 50 feet into the air. I wasn't happy, Dave is a competent sea kayaker but my fear was for one of us to end up swimming in these conditions.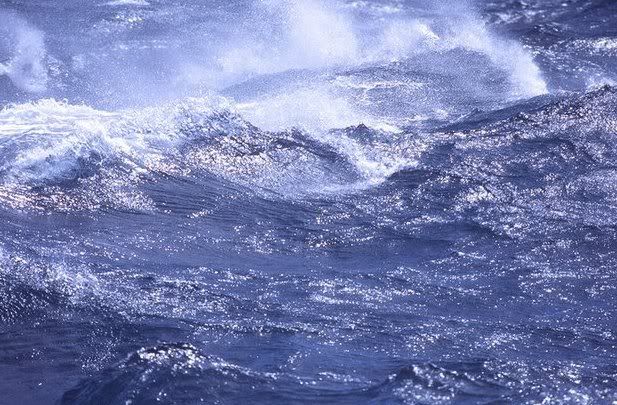 A rescue would have been difficult and we would be well out to sea once successfully completed. I was thinking about get outs but the first place along this piece of coastline is Hayburn Wyke, still a long way off.
Fortunately as we surfed/blow further along the coast the winds became more predictable and settled with just the odd bit of nasty buffeting, we made good and fast progress down passed Staintondale.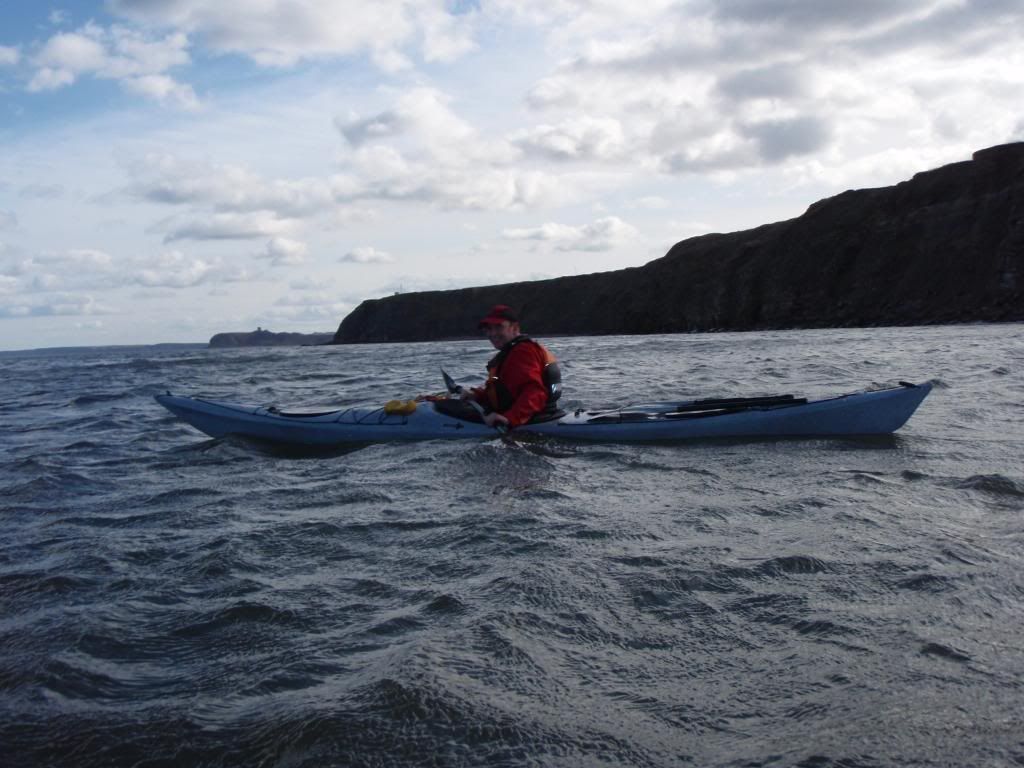 As we reached Hayburn Wyke we were both smiling again and happy to continue our journey down to Scarborough. First past Cloughton Wyke, then Long Nab.
I decided to have a play at the odd little bit of rock hopping here but soon embarrassed myself timing a certain gap wrong and ending up perched on a small outcrop, the next wave soon had me afloat again.
Before we knew it we were edging around Scalby Ness Rocks watching for the breaking surf and into North Bay Scarborough. I small and unexciting surf onto the beach and within ten minutes we were sitting drinking coffee on the front awaiting our lift. I still shudder at the unpredictability of that piece of headland in those conditions, the shear power of the wind as it hit us was immense, fortunately mainly from behind and to the side but we coped and another good learning experience - this was always going to be a one way journey....