We took a holiday to Germany and beyond, it just didn't seem right going without boats so they were dully strapped onto the car.
First stop was the lovely city of Cologne, camping on the banks of the Rhine it was the perfect opportunity to have a blast up the fast flowing river in the Rockpool Taran. It was actually quite fun dodging the large barges and cruise ships in the fast flows.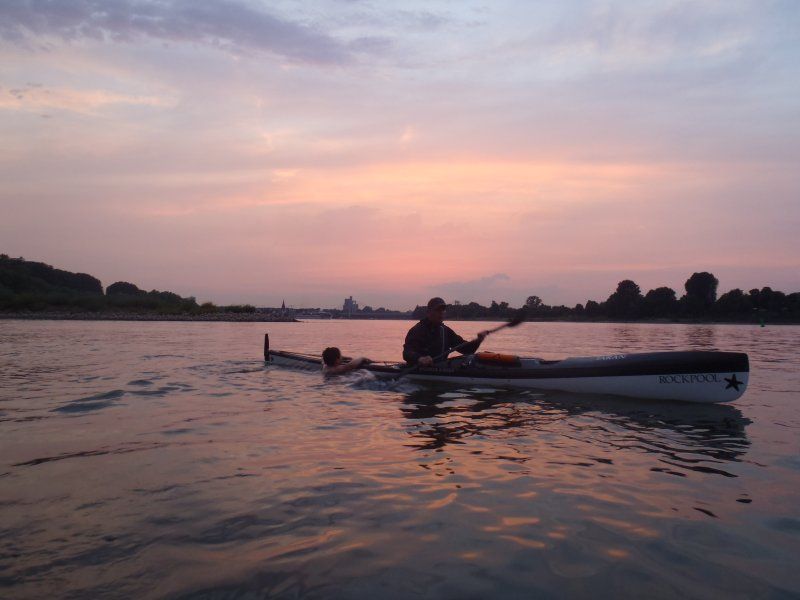 August in central Europe can be quite warm, in fact it was just too warm, the more time in the water, the better.
Our next stop was the German Eiffel, here we took the canoe onto Lake Rursee. A pleasant and chilled day on the water, I had good memories of this place as a youngster.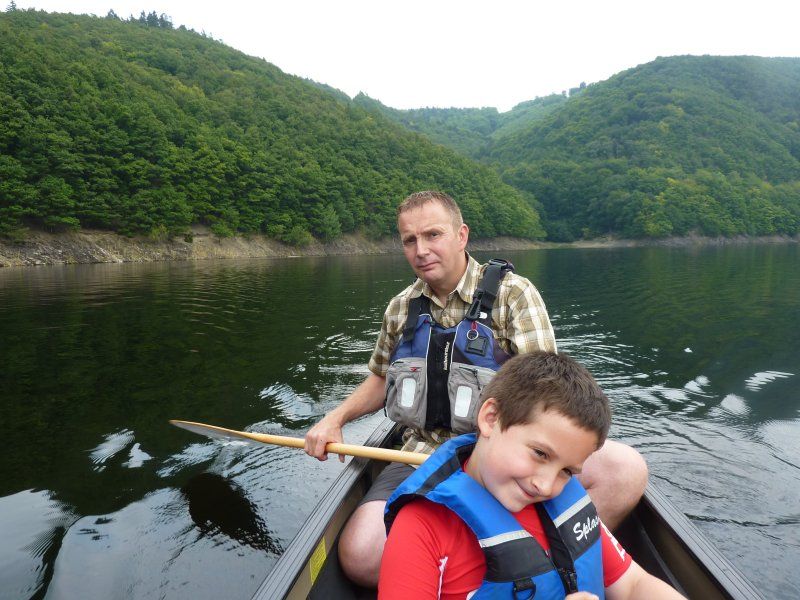 After more time discovering other parts of Germany we eventually made our way up the River Mosel, on our way towards France and ultimately Paris. The Mosel is a beautiful river, it has very little flow and other than the large commercial barges it does not present any real challenges. The canoe came in very handy at Bernkastle- Kues, the campsite was on the opposite side of the river to the town, it made ideal transport for the few days we were there.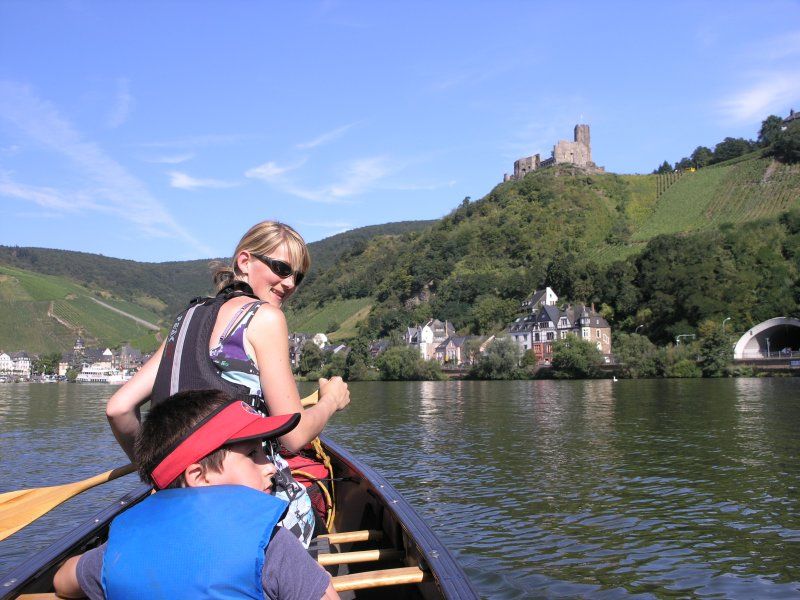 Returning back to the campsite after a jolly good evening out presented its own challenges, least of all finding the campsite pontoon.
And that was really all the paddling, we spent another wonderful week roaming through France finishing with a few days in Paris and of course we just had to take the boy to Disney.