Sunday dawned another beautiful if a somewhat cold day. Dave was keen to have a play in his new Delphin. A lunchtime launch to get the last couple of hours of ebb, the Brigg end was looking quite lumpy but with a wide berth it made for a fun crossing - on to Scarborough.
Dave and his new boat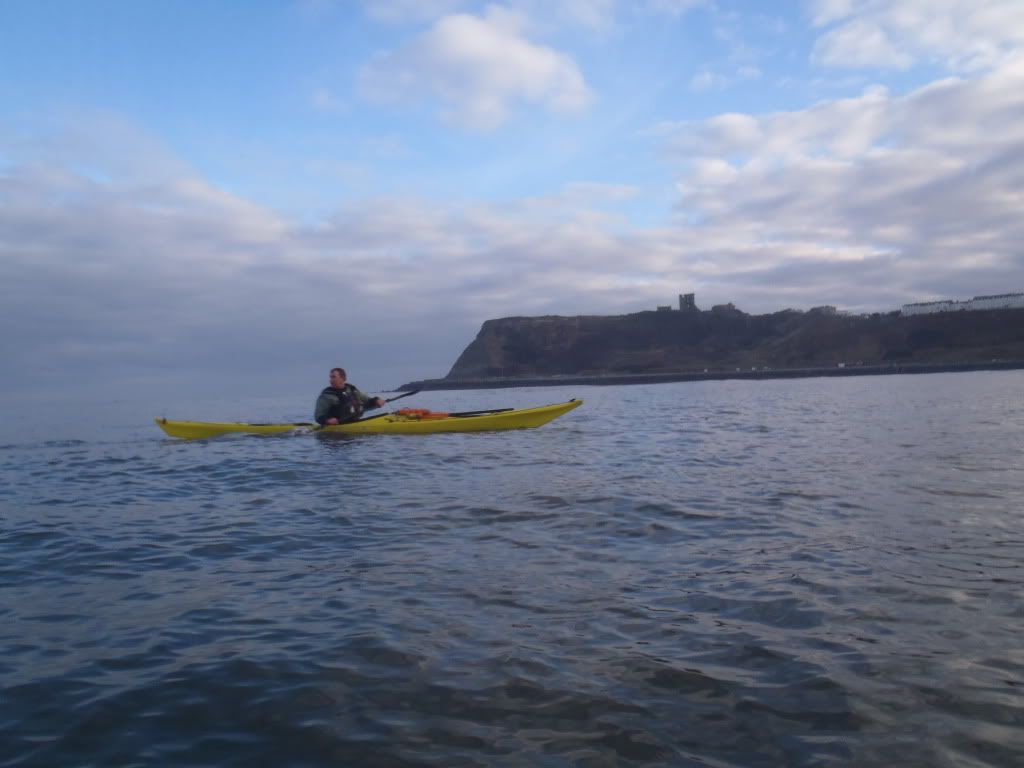 North Bay and a bit of swell running, time for a little fun
Unfortunately on more that one occasion we both ended up swimming, what fools but great fun.