Charts bought, tidal diamonds examined and route planned, Sunday looked like an ideal day for a play in the upper Humber over low water - what fun could be had messing between the mud and sandbanks, following the last of the tide down to the Humber Bridge, a play around the supports and then back up on the flood.
Launch point had been located, a pontoon from behind the pub at South Ferriby, near the entrance to the River Ancholme. Others had landed here over high water to visit the pub. Up early, over the Humber Bridge and down to the pub carpark, the tide was ebbing fast between the south bank and Reeds Island.
Problem....the pontoon had been removed for the winter and was laid on the bank, now there was 20 ft of deep treacherous mud between us and the water. Well that was that, no other safe access point could be found.
Not to be beaten, it was a nice day, the River Ancholme was close by but still, straight and quite boring, lets go find the Trent, it has good flow, certainly not as challenging as the Humber but could be fun.
Down to Newark and a put in just above the weir in the town for a push upstream...
Want a race?
A little bit of breaking in and out in the moderate flow.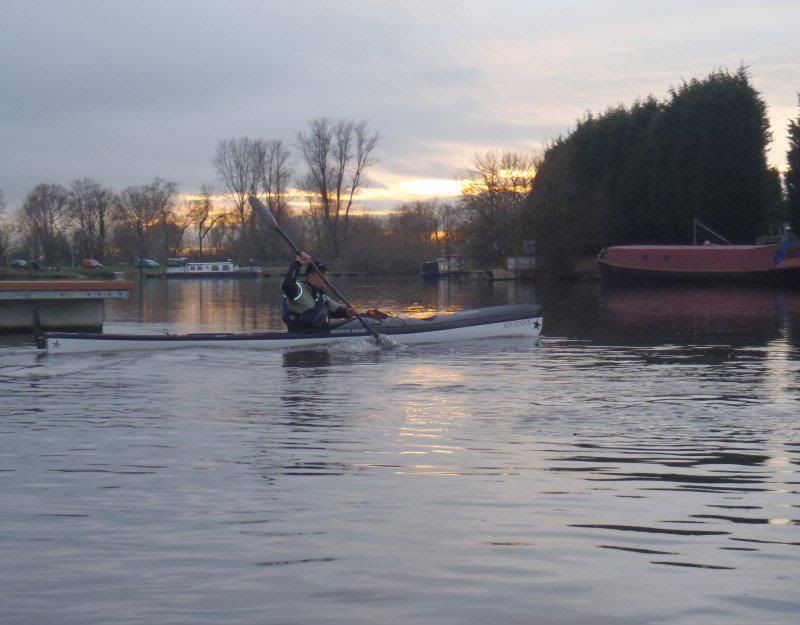 Fi admires a weir..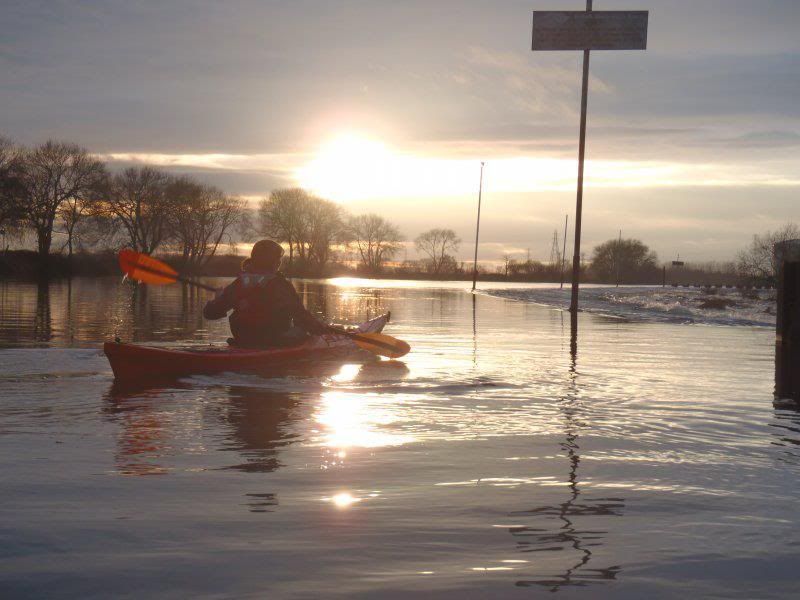 It could have been very easy to have turned around and gone home but it turned out to be quite a nice chilled day in the best of the January weather. and about 18 kms covered.