The idea was to land three species - pike, perch and trout from this lovely water within the English Lake District.
The weekend arrived and we made ourselves comfortable in Hawkshead YHA. Saturday dawned beautifully but within no time the weather deteriorated. Today was a practice day which found both Fiona and myself in search of pike.
We had limited success with one small fish each which proved to be a hard day for everyone.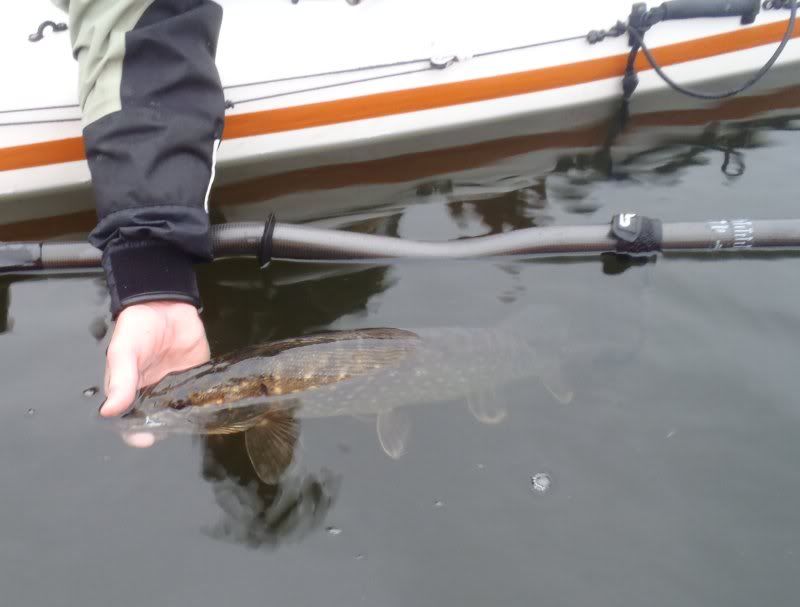 Fi was happy as it was her biggest pike to date...but no way was she holding that thing as it had teeth.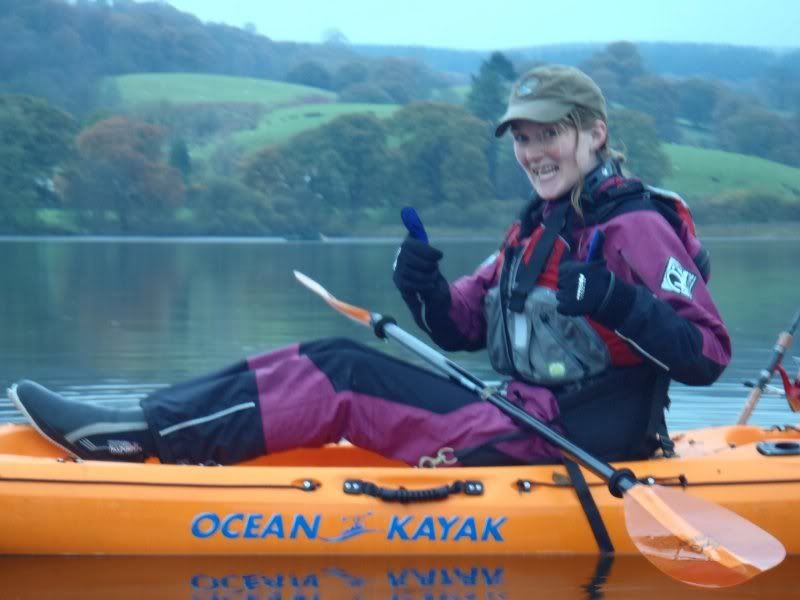 Back to the hostel for a hot shower and freshen up and then into Hawsker with friends for dinner. A few beers too many and off to bed.
Sunday, match day, proved to be just as difficult and the fish eluded both Fiona and me. Good friend Simon did latch into a nice fish though, taken on a fly...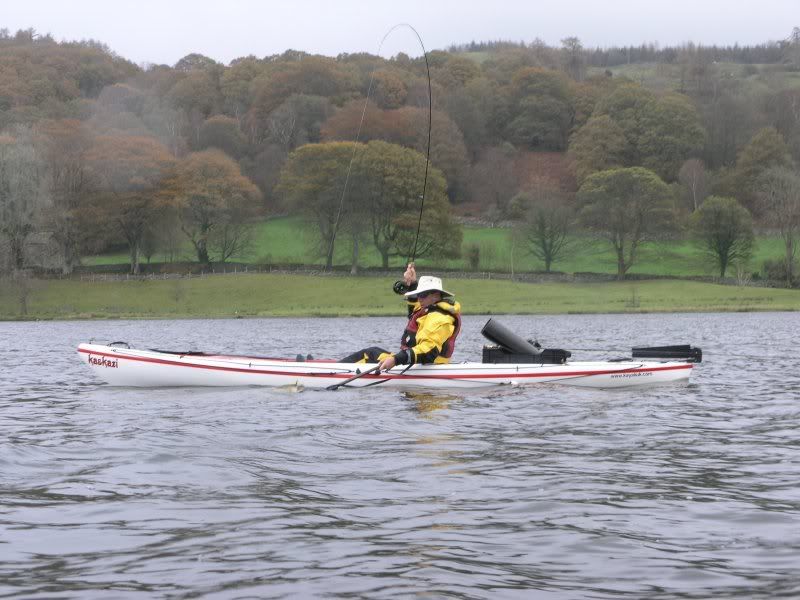 The fish, along with a trout later on gave Simon 1st place, well done mate. A wonderful weekend with good friends, shame the fish had not been biting better but it didn't spoil what was a very successful event.