Conditions have been 'paddle-able' but not favourable for fishing so the last few weekends have seen us out in the sea kayaks.
A little video, thanks Dave :-)
The following weekends saw us around Flamborough, firstly North Landing, paddling up under Bempton and then the following weekend out from South Landing.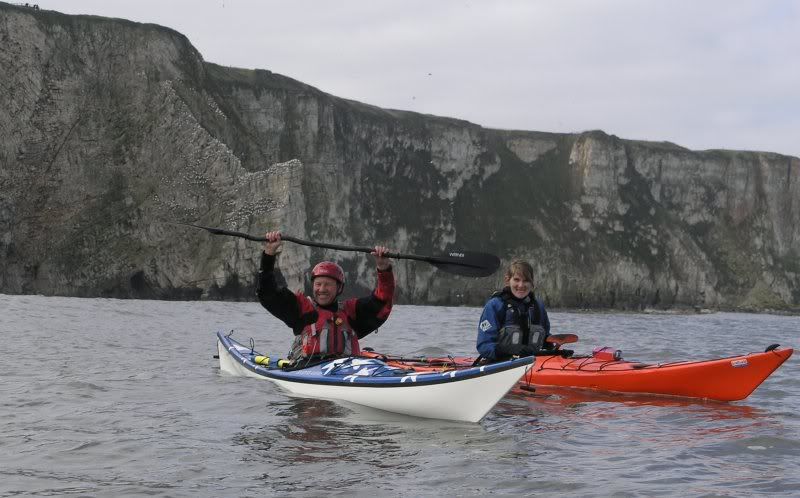 Spring is most definately just around the corner, the Gannets are back on Staple Nook.