With Small tides and light winds forecast, it looked good for a short trip on Sunday. Fi and Rod have never paddled the Bempton to Speeton section of coastline. With an ebbing tide in the afternoon it was decided we would launch from Hunmanby Gap and paddle south over slack and then use the tide to get a little assistance on the return trip.
It was an overcast and misty day but The cliffs still looked pretty amazing albeit with the absence of the birds.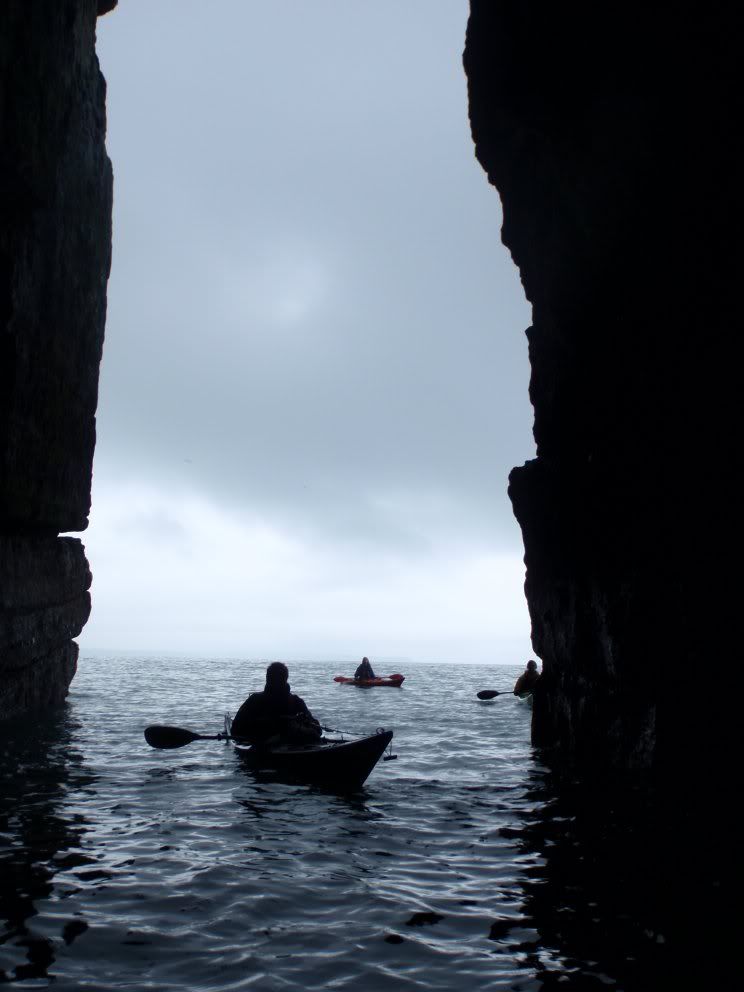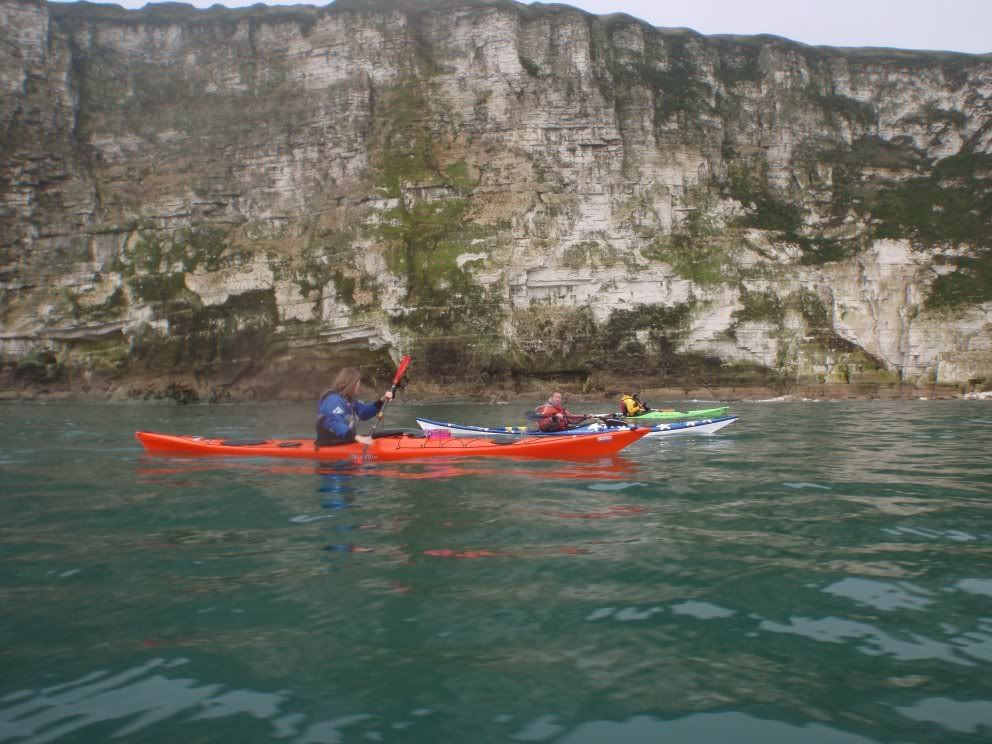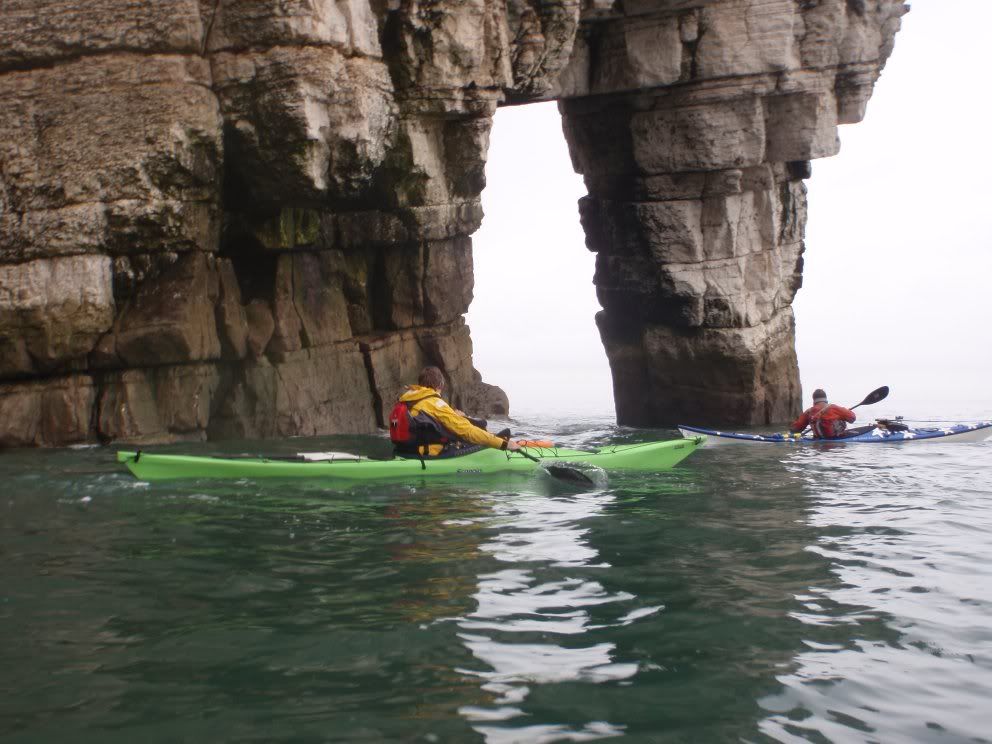 A quick rest stop on the way back, Rod gets himself comfortable on a rock...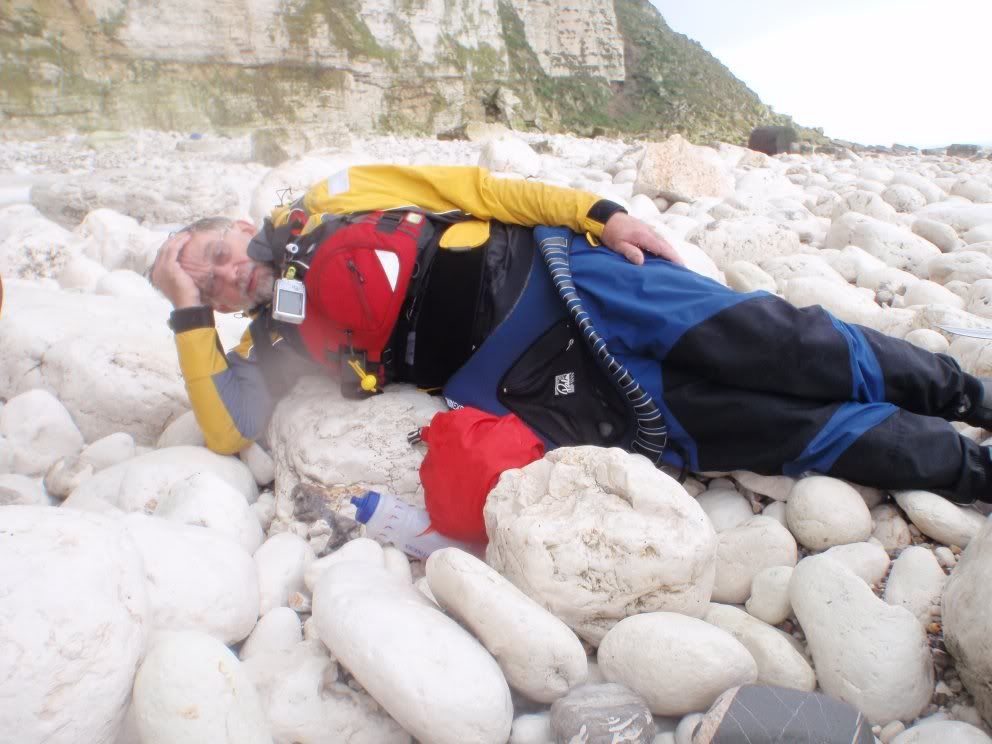 A lovely day, slightly more distance covered than we anticipated and with a northerly wind building the return trip to the Gap was quite demanding.