Got a flyer from work last monday and shot up to North Landing, Flamborough for a quick launch out and north under Bempton. Spawney Dave and Ian were already out there albiet Ian being on a much bigger launch than his kayak.
Dave was on the Dorado and in full 'bass' mode, I had gone for a piss about in the Nordcapp.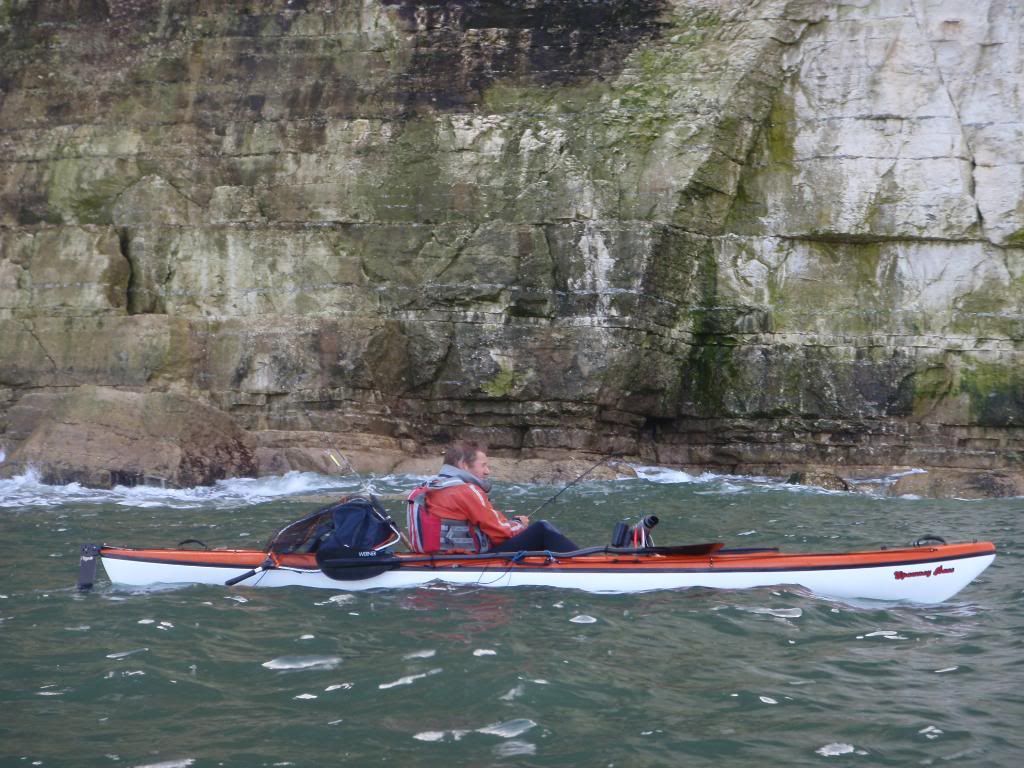 I had a paddle down to Staple Nook, sea state was most definately just 'slight' ....
But I wanted to have a mess about putting a video together so headed for any white water I could find. First attempt so hope you enjoy......
While I was out messing about Dave was catching prime bass, well done mate, knew i should have brought a fishing rod....