Took delivery of the Nordkapp over the weekend and said goodbye to the old Aquanaut. Obviously keen to get out and give it a spin a accompanied friend Dave out who was set on bass fishing. I took a rod as an after thought.
<

Launching from North Landing, Flamborough we headed south around the head, there was quite a good swell running and with the huge tide it was most definately going to be fun chucking lures around on the Nordkapp. Some good breaking water and surfable waves to mess around on though.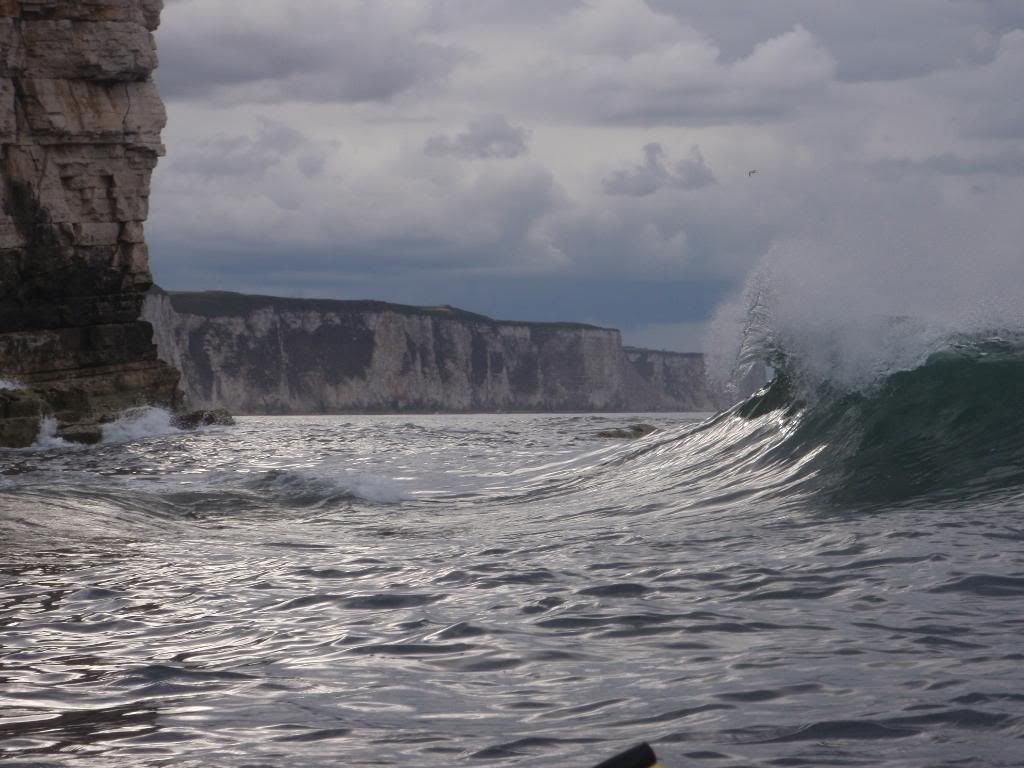 Initial thoughts were that the new boat was a lot more responsive, there was certainly less stability but I eventually gained enough confidence to put the paddle down and try a go for the bass.
With both Dave and myself knowing roughly were the fish can be found at this state of tide it wasn't long until we were both into bass. In the fairly flat conditions it wasn't over difficult to play and land the small fish but the Nordkapp did get picked up on the lazy swells quite quickly.
Dave was having fun with some good sized pollock as well as bass.
Up onto the scarrs for a break over slack. We dragged the boats up and decided to chuck a few lures around from the rocks.
It wasn't long until we were both catching fish from almost under our feet.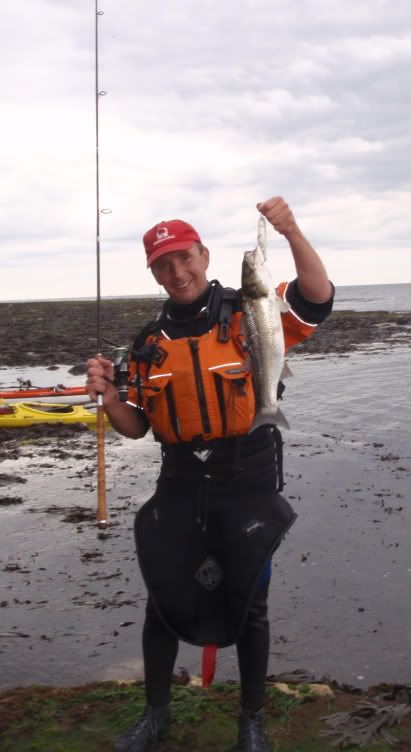 Back around to North Landing, I got as close in as I dare on the unpredicatable swells and breaking water, even running through some of the caves and stacks between the sets of big breakers. What a great buzz.
It was a lovely afternoon, quite chilled at times but with a bit of excitement too, the Nordcapp is well and truelly Christened with a few new scrapes along her hull and a few fish landed.......I'm still not sure I like yellow though.......