Met up with friends from Scarborough Kayak Club and the East Barnby Outdoor Centre up at North Berwick on Friday night. Neil and his local palls were meeting us out on the water in the morning.
Bass Rock, a place I have wanted to be for a long time
After a slow launch conditions soon proved to be a little challenging with a stiff breeze blowing and a good chop on the water.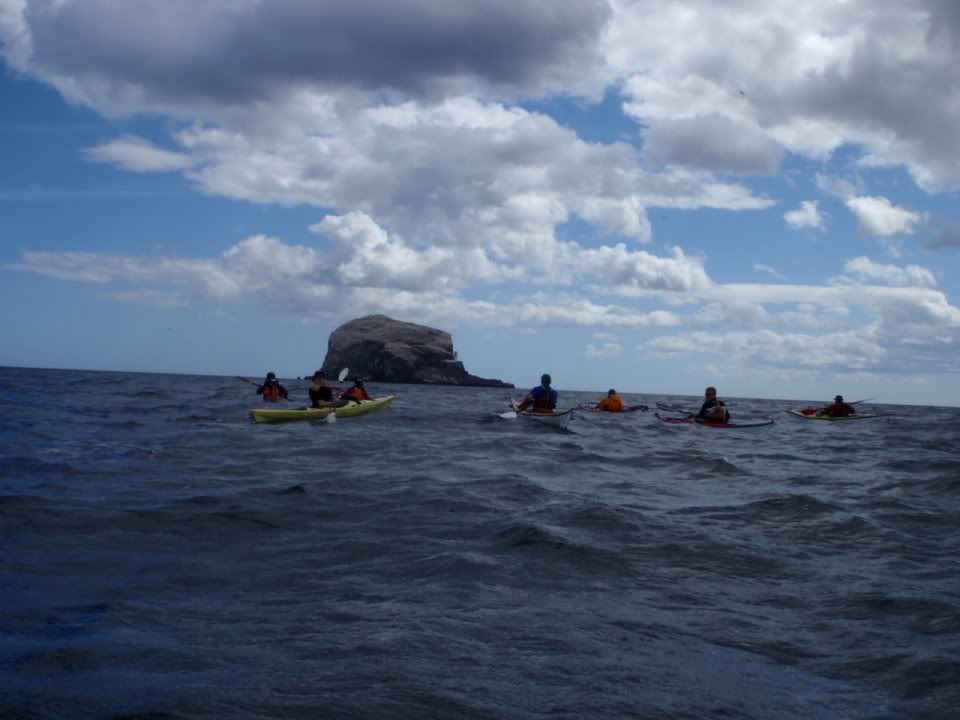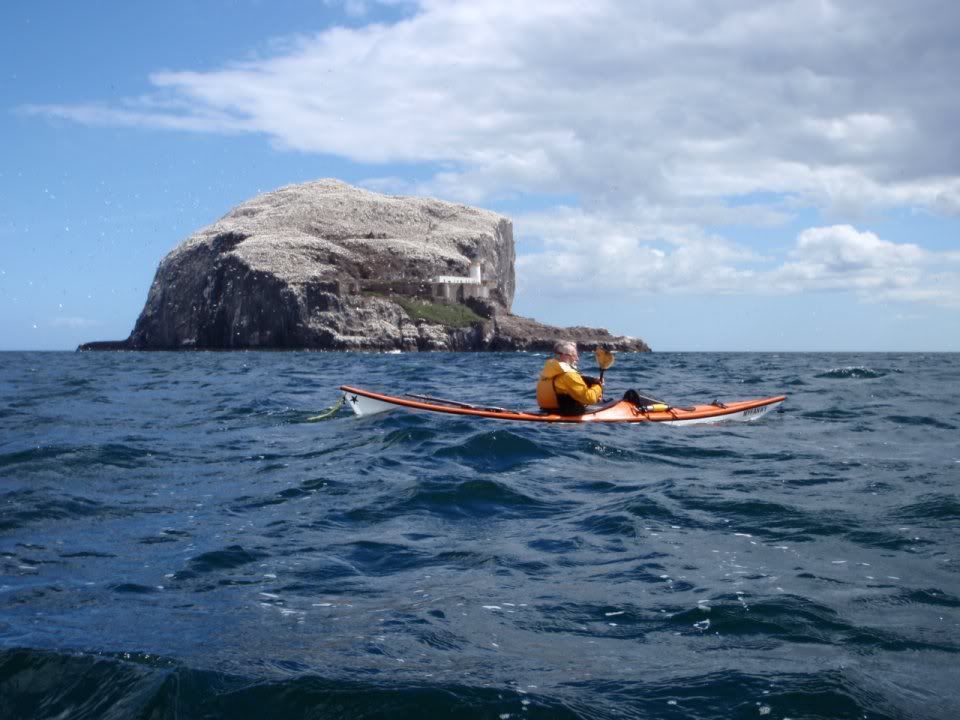 A quick circumnavigation of 'The Bass' and then it was all hands to fishing for dinner.
This proved to be a little disasterious with broken reels and dropped handlines. Fortunately Neil and his brother Brian can always be relied upon to find a few fish.
Neil produced a brief video of our exploits
In for lunch and Neil produces a home made fish smoker
And managed to feed us all with a feast of smoked mackerel.
A bit more paddling after lunch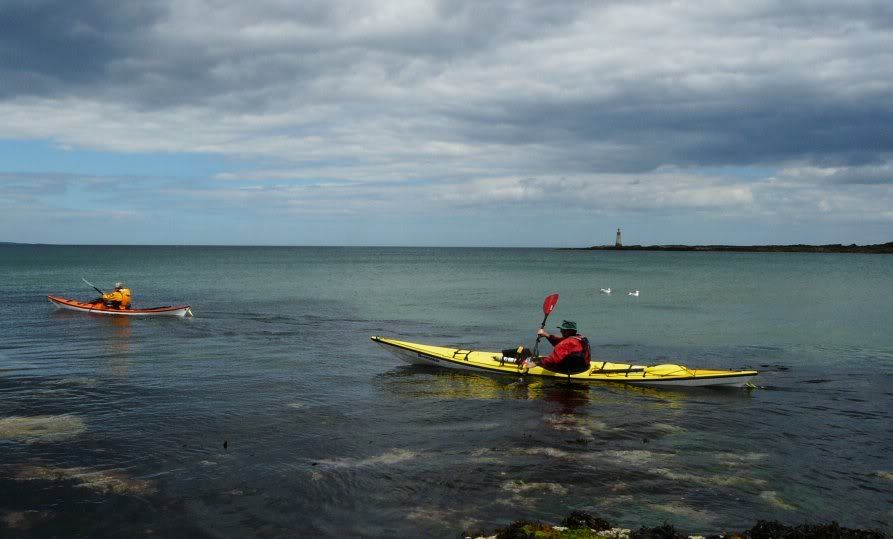 Then in and back to the campsite for a well earned BBQ and 'just a few beers'.