With a fairly big northerly swell running fishing from kayaks was out of the question at most marks. Instead both myself and Dave took the sea kayaks down to Filey for a play in the surf...
First off onto the end of the Brigg - a huge rock outcrop that sticks out into the north sea.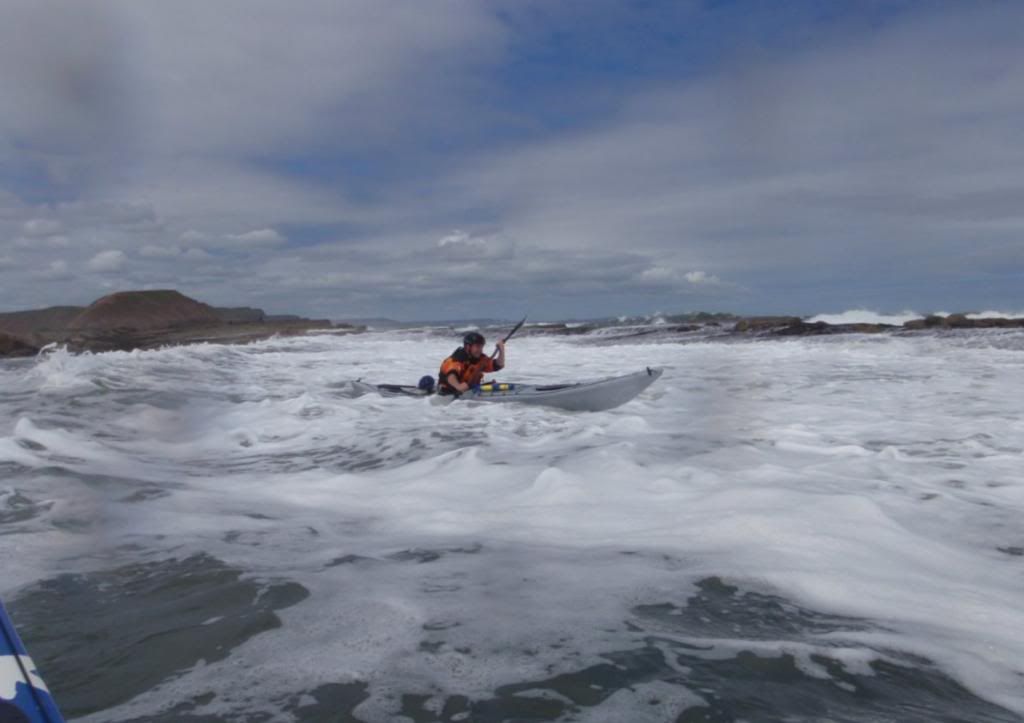 And then across the bay to follow the swells onto Reighton beach..