Had arranged to meet friends Dave, Marion, Neil and Brian up on the Isle of Skye for several days tuition with Level 5 coach Gordon Brown of Skyak Adventures.
Seeing that it was a week long trip thought it prudent to take the family. We headed up to the Lakes for a brief stop-over and a little bit of open boating. We even managed to get Angela in the boat.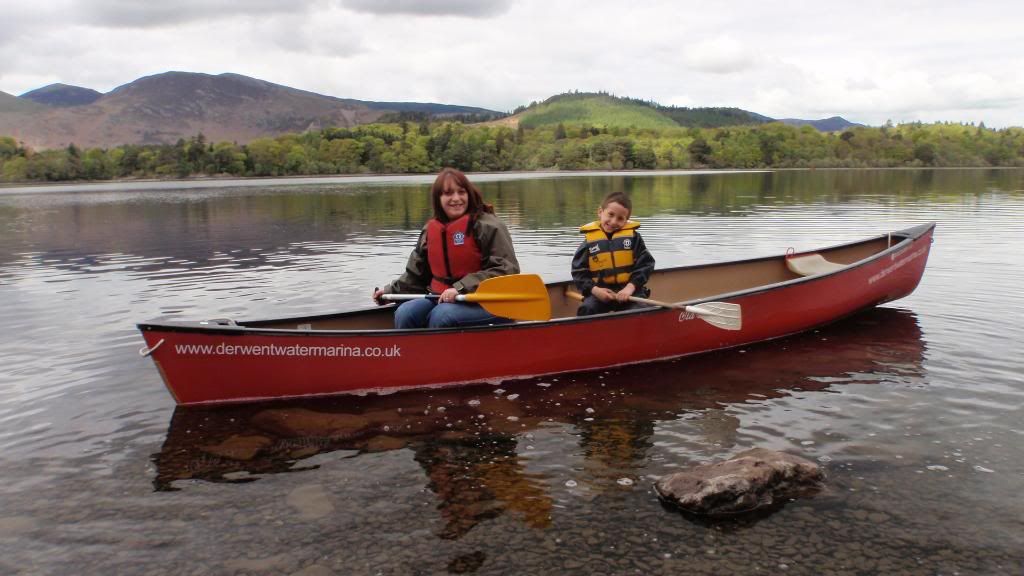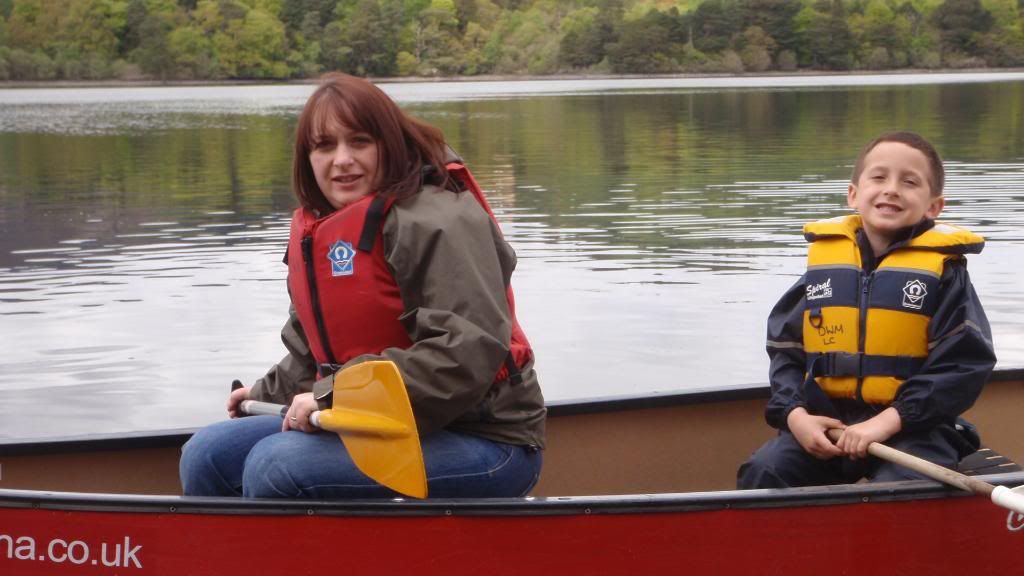 Sunday we then shot up to Skye. Not content with catching the ferry from Malaig I sent Angela over with the car and I planned the paddle across.
There was a force 4/5 wind pushing down the Sound so it was necessary to paddle up across Loch Nevis before taking the crossing, one of the hardest paddles I've done in a long while but very rewarding.
The following day was a chillout day and I did what any good sea kayaker would do on a day off the water - Visit the local distillery for free whisky.
Day 1 with Gordon Brown saw us on flat water progressing our techniques
Day 2 and the wind whipped up south westerly 5 to 6, perfect for rough water training. Into the van and down to the bottom tip of the island. Amazing stuff and it had us all well out of our comfort zone, paddling, turning and rolling in the dark water close to features had us all buzzing.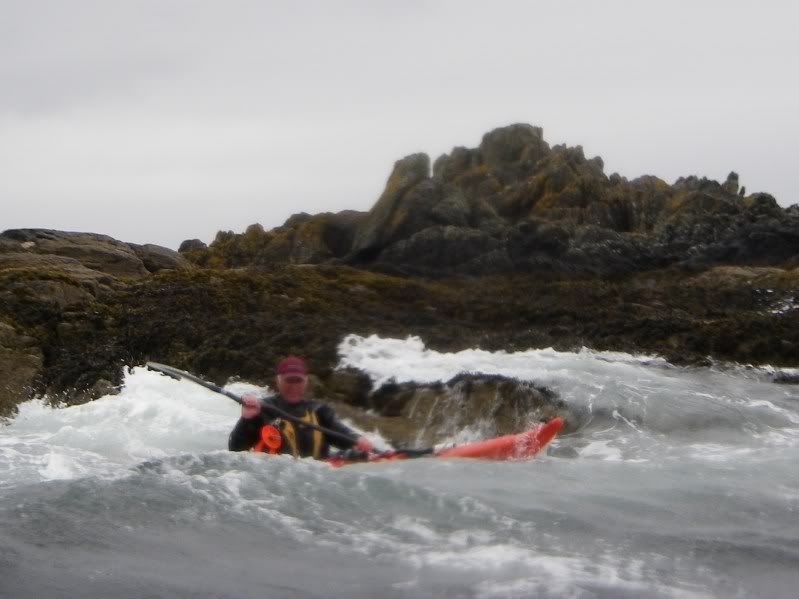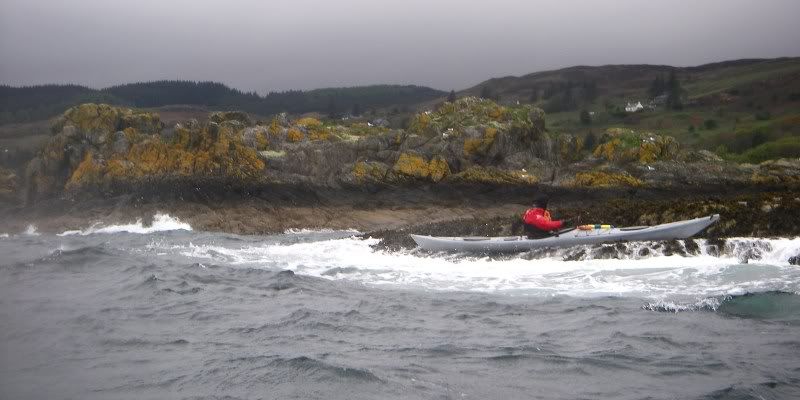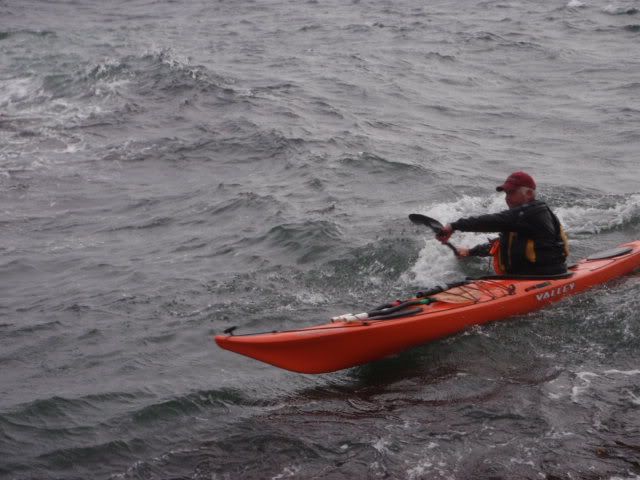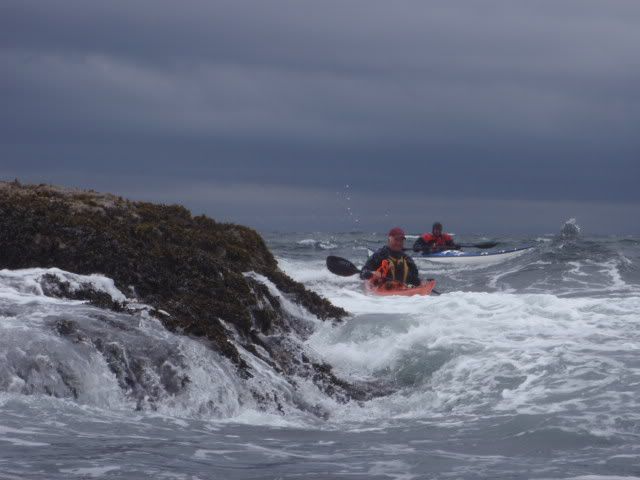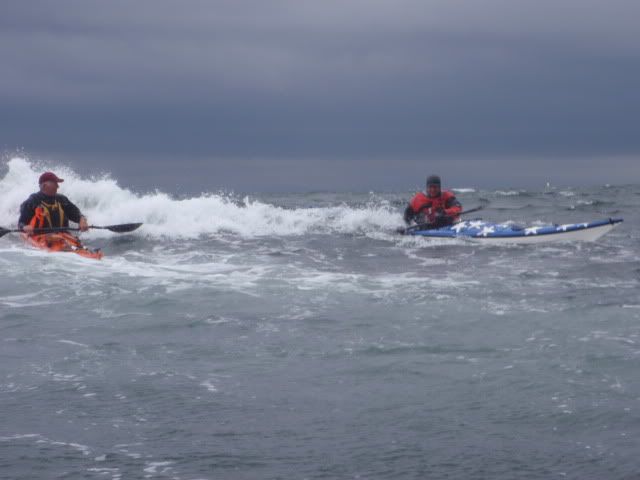 Day 3 was just a little more subdued and saw us playing in the tidal race of Kyle Rhea. So pleased as I made great progress on applying the cross bow rudder then into a reverse sweep - ok a little sad I know.
Gordon showing off...and rightly so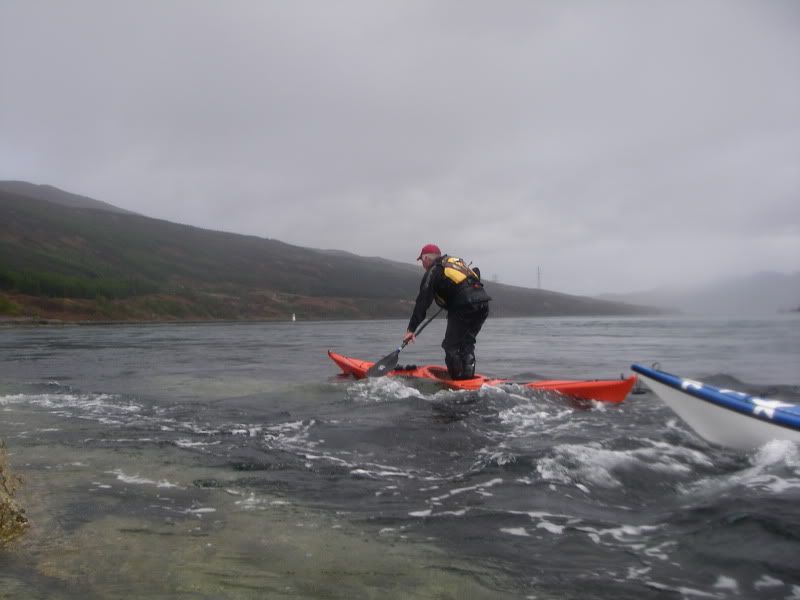 A wonderful week with good food, mighty fine whisky and great friends. Homewards we had a day in Northumbria and Holy Island, what a beautiful area.
Home and shattered but a brilliant week. Had a good look over at the Farne Islands, I'm sure it won't be long until we are all paddling around them.