My dear friend George had thought of a fantastic weekend, it entailed booking an island on Loch Lomond for our exclusive use. The time of year was right - April which meant few midges, the forecast was great...so we jumped at it. Met up with Tony (Trotter), his lad Sam, Stephen and Sophie the dog and of course George and myself. I brought my lad too, 5 year old Anthony, always a gamble, never camped before and quite new to boating....
We met up at Balmaha, loaded up, the guys were on kayaks, I took the open canoe so I could ship our lad and Sophie across. Within half an hour we were on the island and setting up camp and then time to relax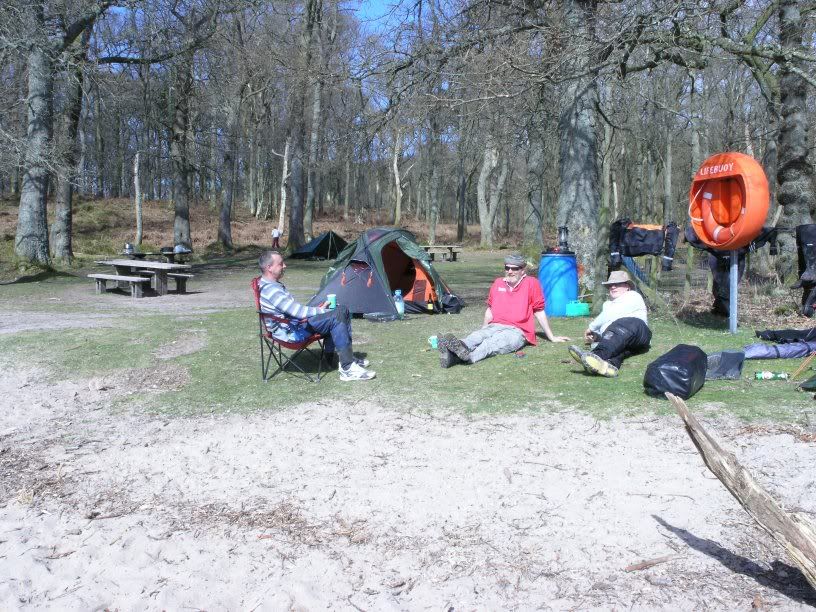 Well the adults could, the lads were given the task of collecting fire wood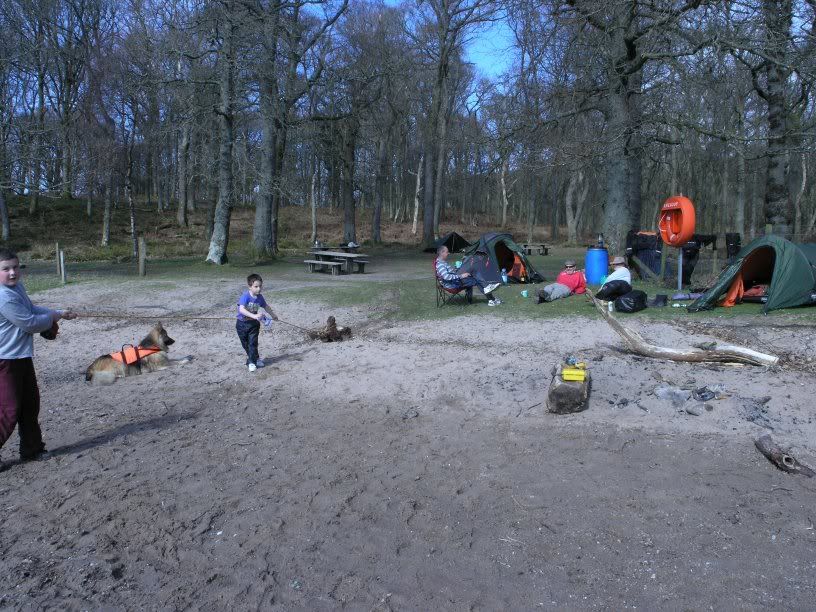 and a bit more relaxing...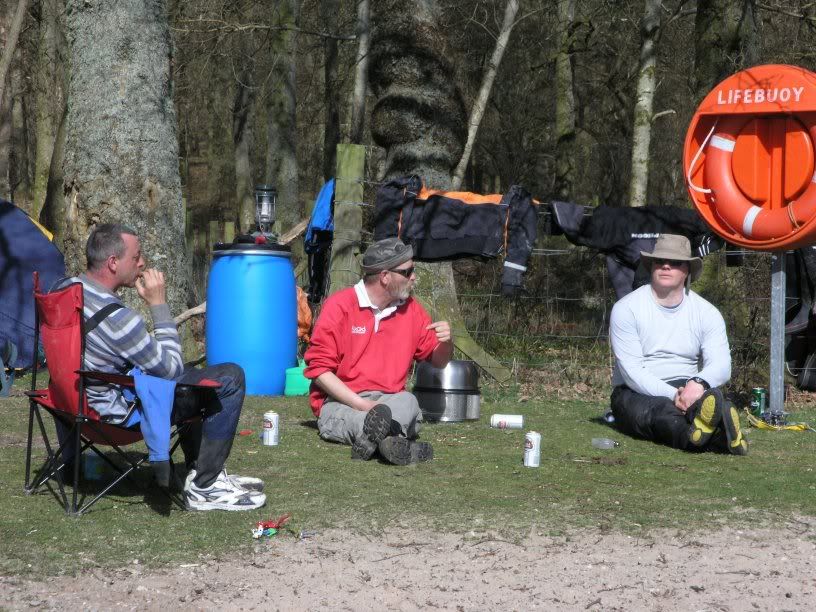 and a bit of food...
Tony kept us topped up with brews (when the beer wasn't about) and thanks to George we dined like kings...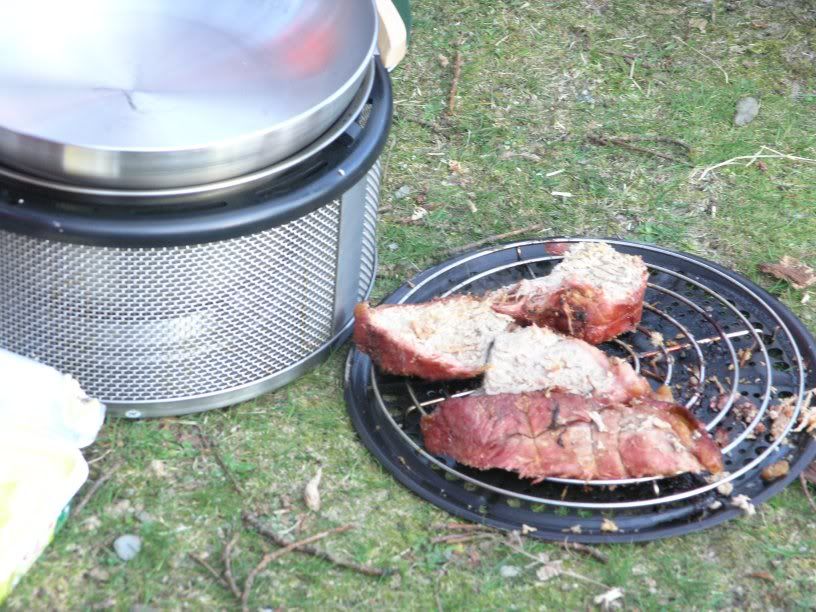 and just a quick spot of fishing fro George....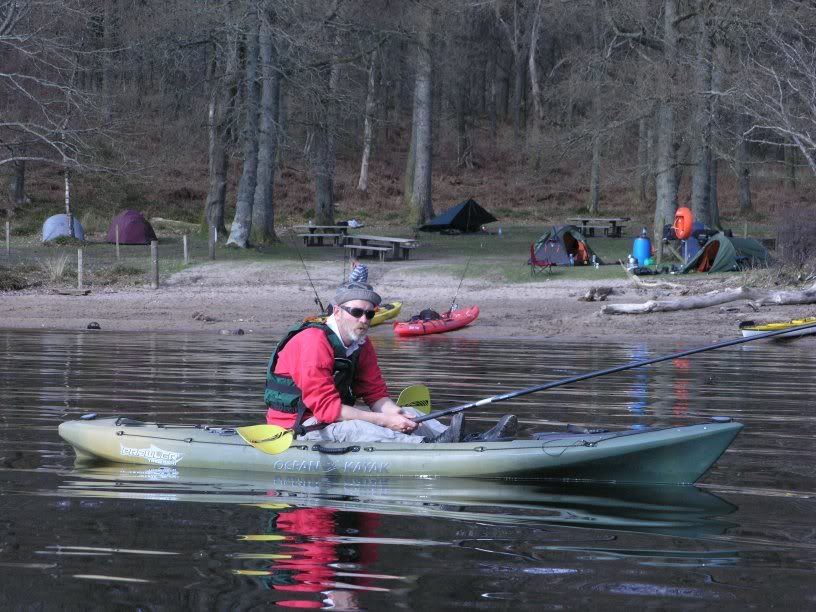 Under the watchful eye of the lifeguard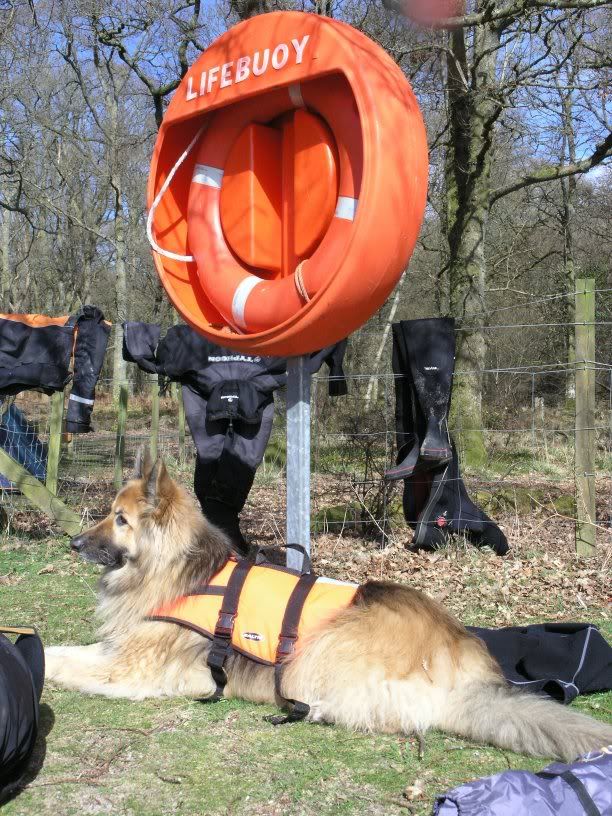 Some just decided to play in the sand
A beautiful place to spend the weekend
Before we knew it, the daylight was nearly gone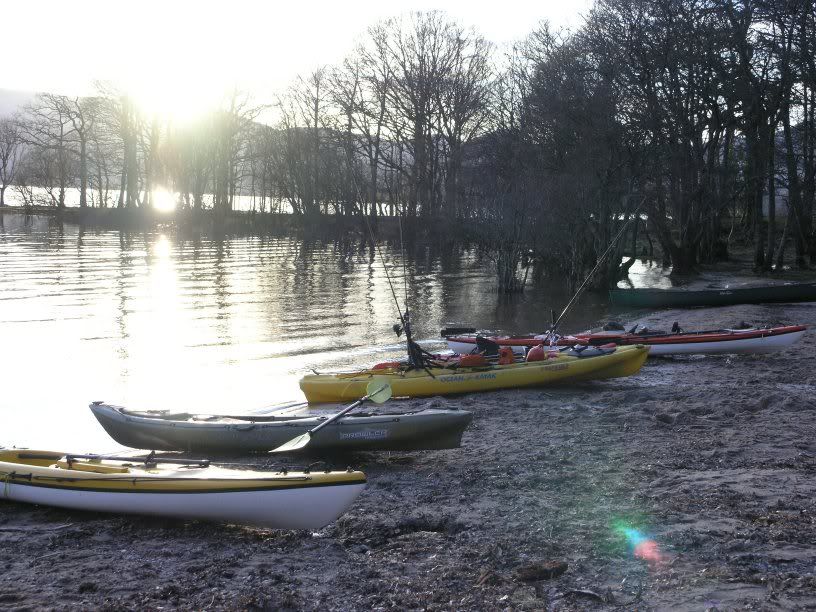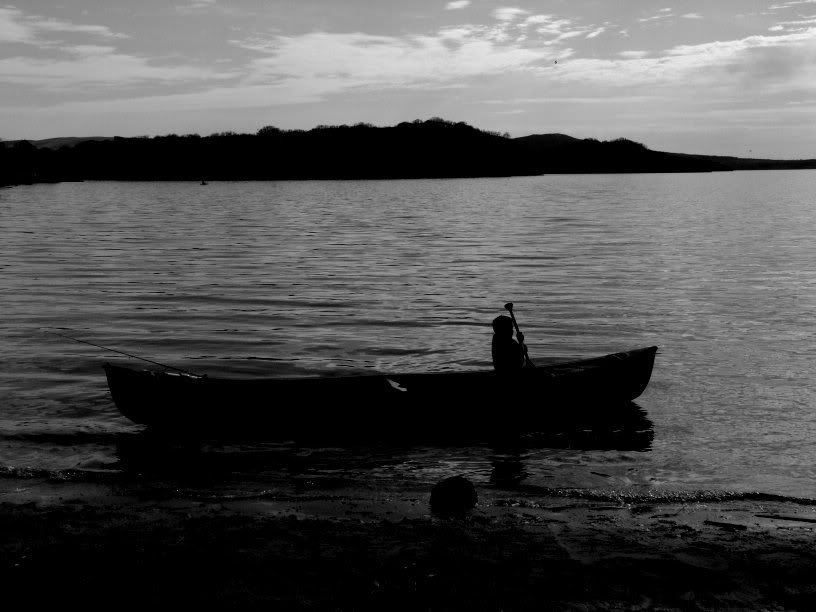 and some others came and joined us...
Time to light the fire and just a bit more food
All lights out by 8.30..........honest.....
Up early and breakfast, duck eggs, bacon, sausage, beans and plenty of bread....
and coco-pops for others
Kit packed away, plan was to get it all packed away in the vehicles and then back out for some 'serious' fishing......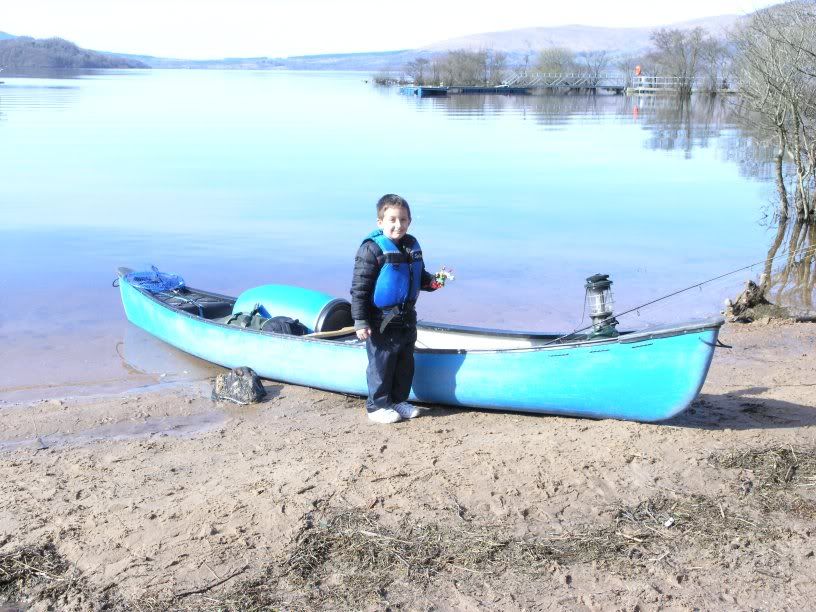 All stowed nicely
How does George get away with carrying so little???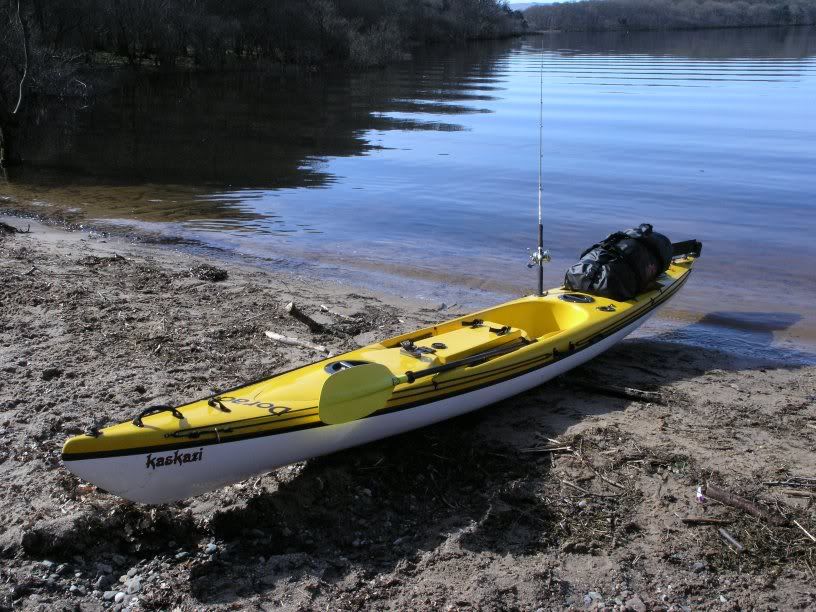 Oh I see now.......
What a beautiful morning
Sam thoroughly enjoying himself..
Then to some fishing......plenty of fish showing down at the bottom of the loch but even after having several follows we were unable to hook into a fish.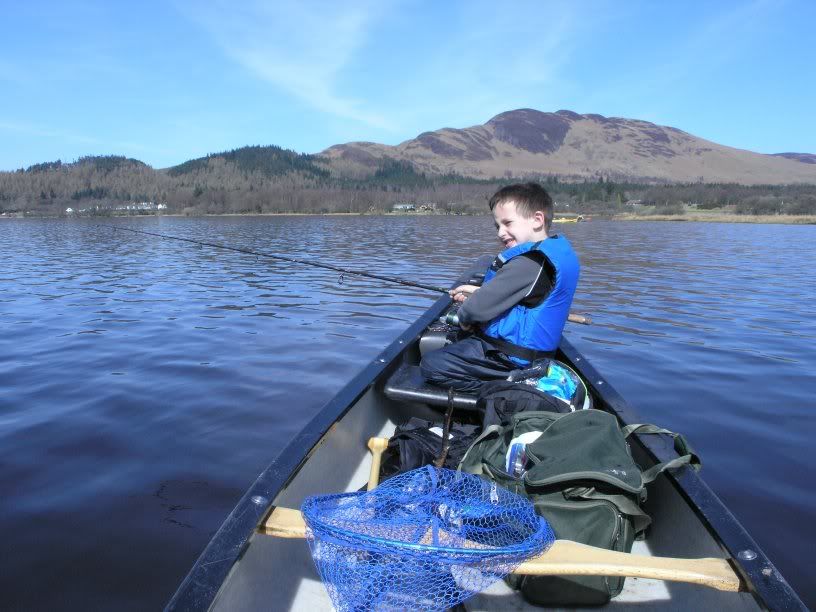 Stephen fortunately did a little better on the fly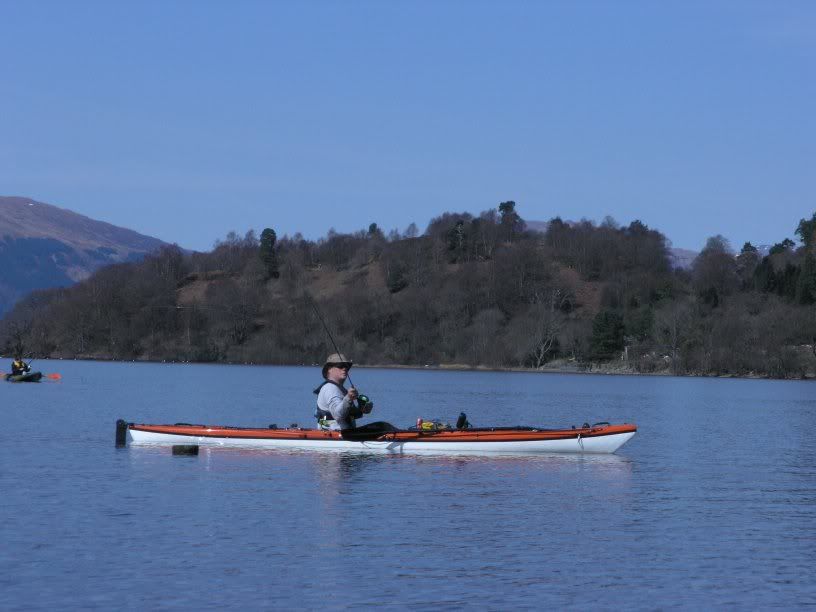 On the whole a lovely weekend, 700 miles, just home...and just so badly want to go back, the boy is fairly keen too, the best gamble i've ever taken. Thoroughly enjoyed the weekend and paddling the open boat, it was made extra special by having my lad with me. this really is the start of something extra special.