Stayed at my friend George's on friday evening in Warrington, we had a great night, our George has just installed a home cinema system to threaten you local UGC/Cineworld/Odean and several beers & a number of kayaking DVDs later we had put the world to rights.
Saturday morning we shot off up to Holyhead and dropped off the kayak I trashed last week and then we travelled back down to meet Simon (Dorado) and his son George (junior) down on the slip at Menai Bridge.
We put in as the last of the flood panned out and then pushed on up through the Swellies heading up the Straits. Today I, like the rest of the lads, were paddling the Kaskazi composite fishing Sit on Tops, myself, Simon and George (senior) Kaskazi Dorados and young George a Kaskazi Marlin.
A quick mess around cutting in to what tide was left under the bridges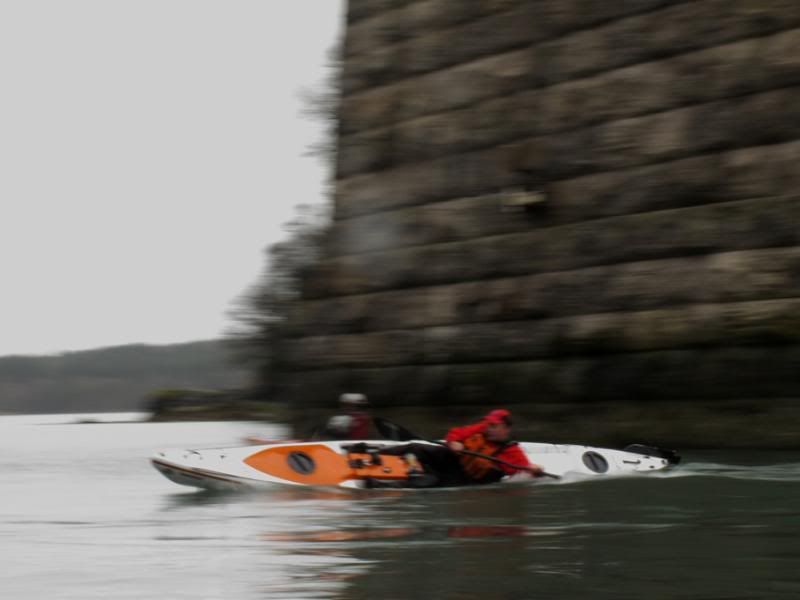 George at the cardinal marker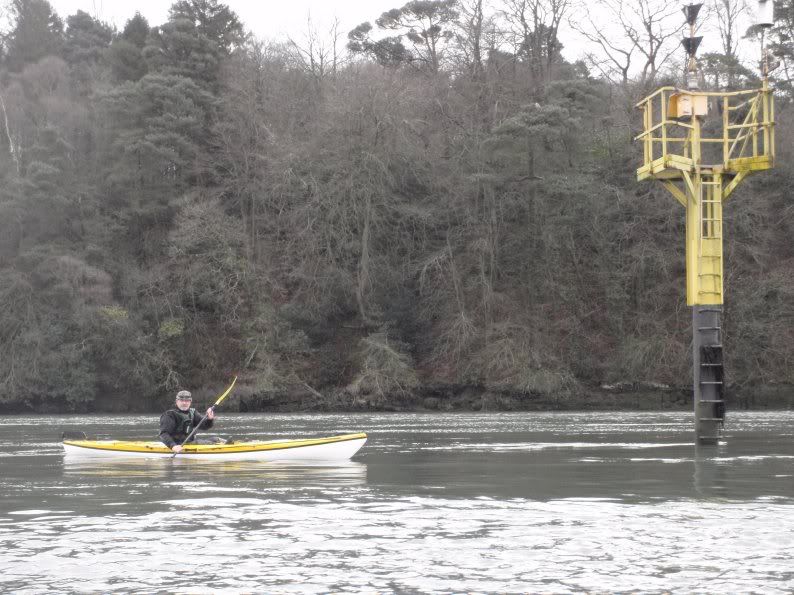 Simon at Lord Nelsons statue
Simon and young George at the entrance to the boathouse landing under Plas Newydd
and George (senior) inside
A quick pub break is always welcome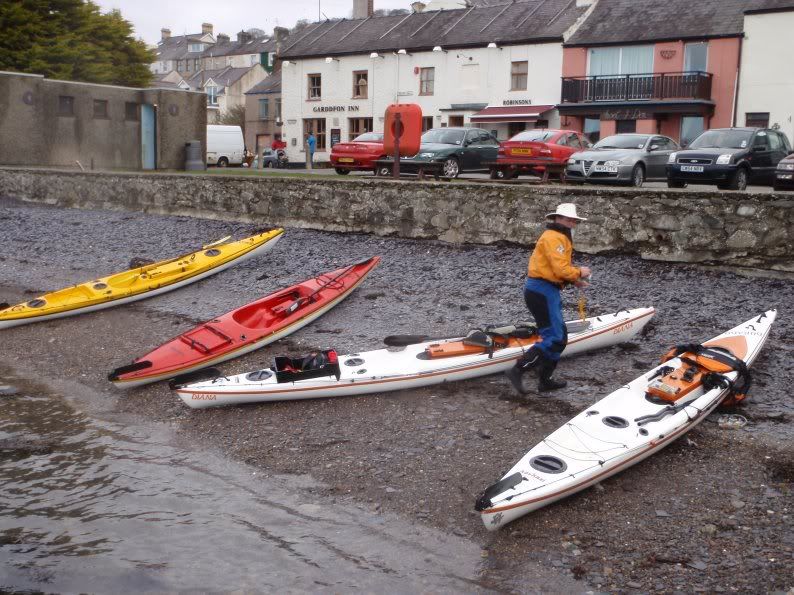 and then down to Caernarfon Castle - not been here for over 17 years and was a real treat visiting it again via the water.
A quick burger at the food van and we were ready for the slog into the stiffening breeze and remains of the tide to head homeward. The idea was to ferry glide across the tide and wind to find some lee on the far shore....it meant scrabbling across a big sandbank with barely a foot of water over it and then not finding much lee and more tide when we got there.
A lovely black and white photo taken by Simon with the three mountains of The Rivals in the background
It was a bit demanding but as we made progress the tide slackened and the wind dropped, even the sun shone for a while.
Back to the slip with just a little light left
A good paddle and a memorable day with good friends, well done to young George who hasn't done much paddling of late and another 16Nm under our belts.