Took possession of an old Euro Kayak Trapper 500 a couple of days ago so yesterday was spent sorting it out, actioning a couple of small repairs, fitting a bit of bouyancy and then lacing it all together.
Today we decided to add water and took the boat to a local lake where we met Ian the proprietor of the site. My son was really excited and it was so nice to introduce him to open boating, I think we have started something here...
I thoroughly enjoyable couple of hours messing about on the lake - so pleased that the tuition I received from Kim Bull ten days or so ago had stuck..
Then this afternoon I decided to see what it was like to fish off one of these boat - and I was pleasantly surprised
A drogue was definately required though, just a little breeze had us drifting too fast to fish, once set the drogue did its job very well.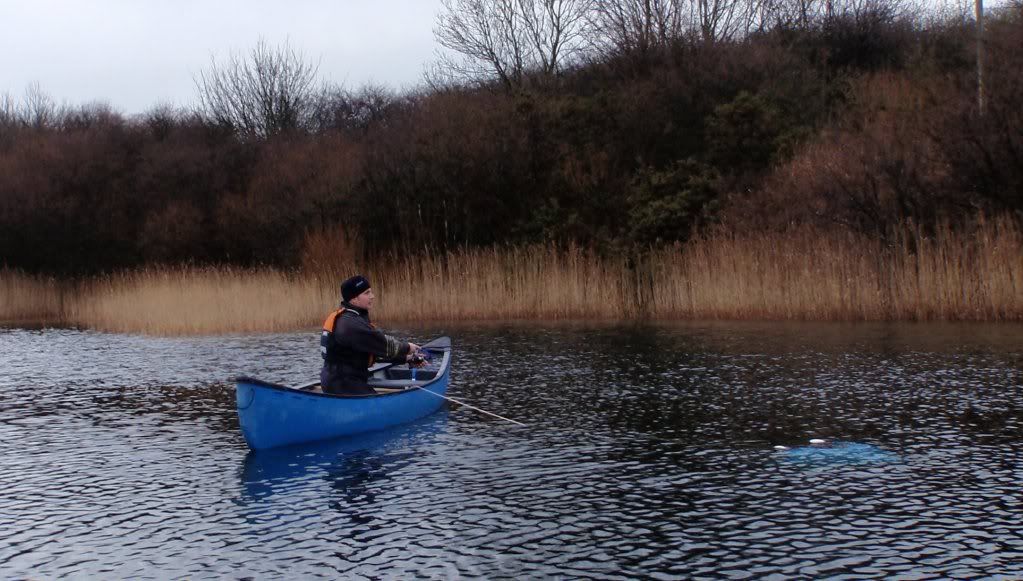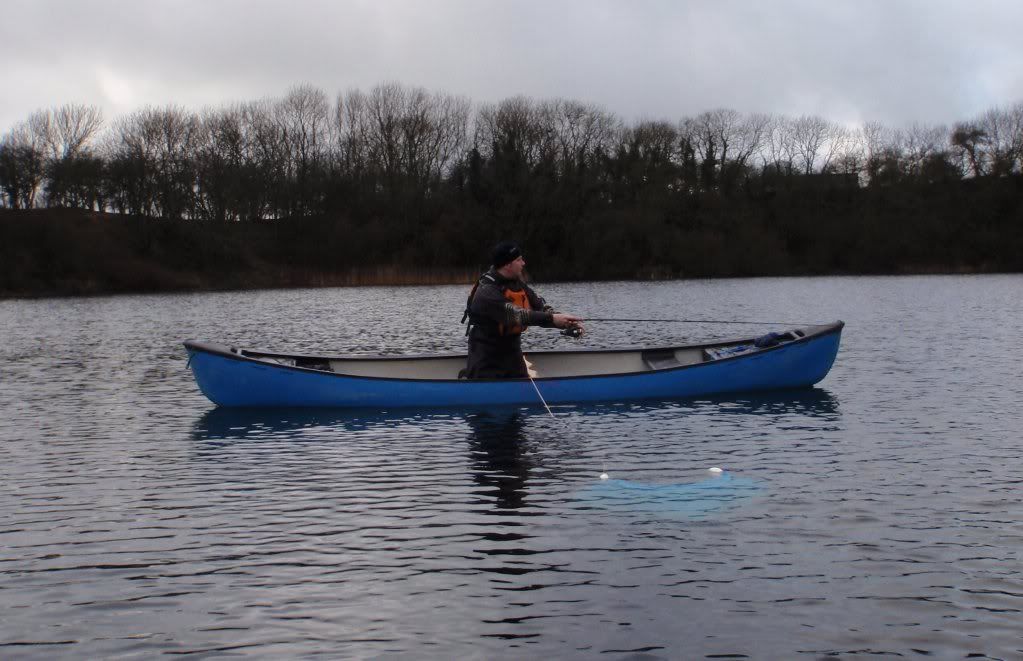 Well, I think I'm sold, any freshwater fishing afloat from now onwards will be done in the open boat if possible....and with the company of my son.